How He Generates 30 High-Quality Leads Resulting in 6 to 8 New Clients Every Month!
30+ organic leads a month
resulting in 6 to 8 new clients a month
Hassan Abdallah, Volume Fitness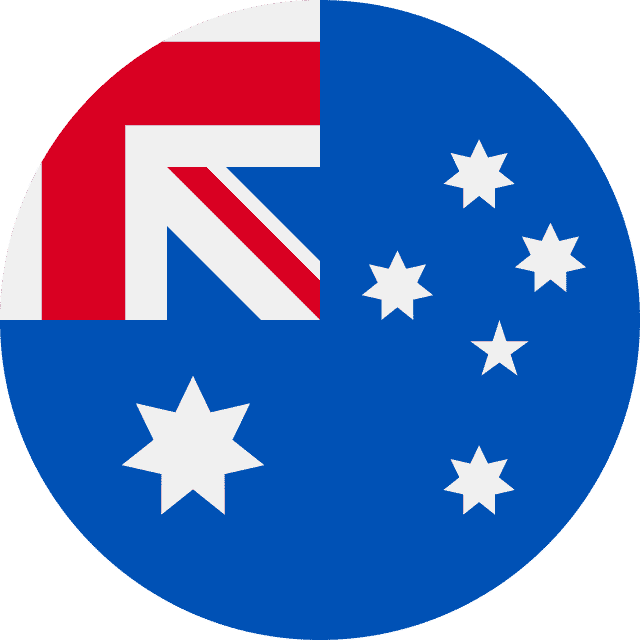 Unsure of
the best path forward?
Get a FREE game plan for your business in 60 minutes by speaking with an NPE Success Coach!
Get your individual questions answered. No charge.
There's already more traffic, leads, and prospects looking for your services online. But can they find you?
When prospective clients are ready to buy personal training and other fitness services, they go online and do a local search. 
They want to know who will offer those services. And what comes up will be a list of names – including a highlighted area known as the Google 3-Pack. 
These 3 businesses will get more than 90% of the traffic, and about 80% of the leads. 
These are hot leads and you want them. 
Hassan Abdallah of Volume Fitness in the Sydney, Australia suburb of Kogarah was not getting these qualified leads. 
A NPE PRO™ client who had experienced powerful results, Hassan decided to sign up for NPE LOCAL SEARCH™ when it was offered. 
Here's how his journey went.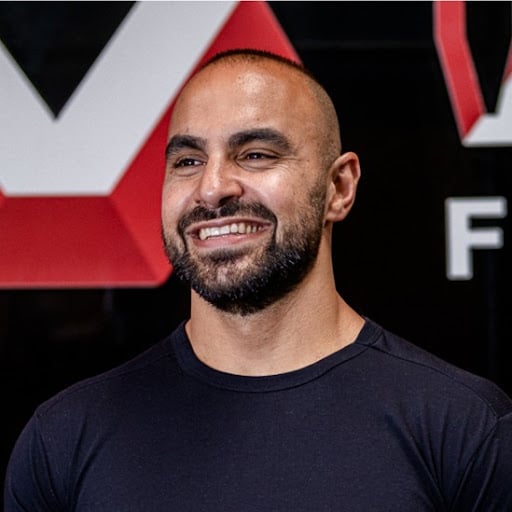 "I'd been doing too much 'activity'–writing Instagram posts and Facebook posts for years and just posting them out there, wishing that something would come back. I needed to do directed activity that actually gets a result."
— Hassan Abdallah, Volume Fitness
—
Changing His Model from Large-Group CrossFit Classes to Small Group/Personal Training Put Him in Direct Competition with Established Studio/Gyms
—
Years of Posting on Instagram and Facebook with Few Results
—
Getting 15 "Random' Leads a Month from Organic Social Media
—
Low Conversions from Organic Leads
During the lockdowns, Hassan used the time to complete a strategic pivot. 
He had been a CrossFit box and offered large CrossFit classes. He switched to personal training – and specifically, he offered personal training and small, focused groups of professionals seeking to achieve individualized health and fitness goals. 
He had done the hard work of getting clear on his target avatar and offering more premium services. His new gym grew by leaps and bounds. 
But he wasn't getting traction from organic social media. He'd been posting for years on Instagram and Facebook, hoping for some results. But there were few. 
As far as his Google local search results, he was very high in CrossFit, but once he switched to a more exclusive model, he faced established personal training studios. So his organic results were dismal. He got about 15 a month, but they were mostly random questions or for random services. 
He wasn't reaching his new target avatar or standing out from the competition. 
"Prior to NPE LOCAL SEARCH™ we had somewhere 15 [organic leads] a month. You can just get people applying in the gym for random services and asking random questions. "Now it's up to 30 a month. The number one thing is the quality of the leads. When you can actually categorize [and] detail properly what you actually offer, the right people start making the inquiries."
-- Hassan Abdallah, Volume Fitness
—
Properly Categorized and Detailed His Services Throughout the Web
—
Created a Thorough, Exciting Google My Business Profile with Plenty of Pictures
—
Got 125 of 125 5-Star Reviews
Hassan changed all that quickly. First, he became crystal clear on his exact messaging. He knew who he was going to target, and how he was going to describe his services to them. 
He used the NPE LOCAL SEARCH™ Dashboard to put that messaging in 50+ main, credibility-building directories across the Web. 
He also created a monster Google My Business profile page. 
His information was complete and he uploaded tons of interesting photographs of clients learning, working out, growing, and succeeding. There are plenty of "Before and After" stories. And lots of community pictures of people smiling and having fun!
Next up: Hassan asked for and received tons of reviews. In fact, Hassan has 125 reviews. Each one is a 5-Star Review. And each one includes a personal response from Hassan!
In a trust economy, Hassan has truly set himself apart. 
—
Got Into the Google 3-Pack for His Most Important Search Terms
—

Doubled Organic Leads (from 15 to 30 a Month)
—
Virtually All are High-Quality Inquiries
—
Went from inconsistent growth to 6 to 8 New Clients a month
Hassan's experienced strong results with the NPE LOCAL SEARCH™ system. 
The 5-Star Reviews, the detailed, consistent messaging across the Internet, and his strong Google My Business Profile has driven his organic search results through the roof. 
Or more specifically, he's leaped over almost all his competitors and into the Google 3-Pack for exactly the search terms he wants to "own." 
Google "personal trainer" and "Kogarah" and you get Hassan, for example.
By the numbers: He's doubled the organic search leads — from 15 to 30. 
The quality is much higher — the prospective clients who apply to his gym are his target avatar – professionals. They're looking for services like his. They're ready to buy. 
And 6 to 8 of them become new clients!
With rapid growth, Hassan's got some ambitious plans. He wants to continue to strengthen his presence online and get first in the Google 3-Pack. That way, he can drive in 50 new leads a month. 
Then with his gym already maxing out its space, he wants to expand to a new location! 
If you want to start generating high-quality leads with local search, just like Hassan, it all starts with improving your online presence.
We created a free tool called the NPE LOCAL SEARCH SCANNER™ that you can use to scan your business to learn how you're currently showing up on Google, and other major local search directories.
The whole process only takes about 60 seconds and you'll get immediate access to a free custom report with helpful tips for improving your ranking.
Remember, there's already more traffic, leads, and prospects searching these local directories than you can handle.
All you have to do is show up and be ready to capture them as leads.
Click the button below to scan your business to see how you're currently showing up, and get some helpful tips and tactical advice for improving your listings so you can start to capture this high-quality source of traffic and leads.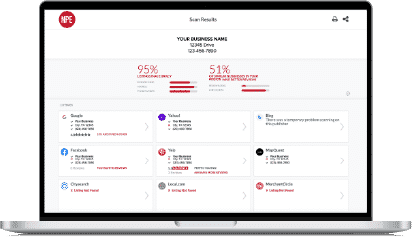 How Does Your Fitness Business Appear Online?
Instantly scan 50+ websites and discover what's missing from your online listings with the NPE Local Search Scanner™ tool
100% free and takes just a few minutes!