PCM Digital, by PostcardMania, is one of the nation's leading marketing companies specializing in lead generation for small businesses. We have been featured on the Inc. 500 and 5,000 lists as a rapidly growing business. Our suite of services includes postcard design, printing, mailing list acquisition, mailing services, Google advertising, social media campaigns, trigger-based direct mail and more — including affordable packages bundling all or just a few of those services to make marketing and managing your business easier.  Recently, PostcardMania was named Business.com's and Quick Sprout's 2020 Best Pick for Postcard Mailings out of a pool of the country's top direct mail companies and service providers. 
Generate more leads and revenue for your fitness business with high quality, cost-effective direct mail postcards and digital ads! From start to finish, PCM Digital, by PostcardMania, can make executing your marketing campaigns easy. We do everything in house, so our quality control standards are the very best in the industry. 
Exclusive Offer for the NPE Community
NPE has designed templates for you to quickly and easily customize your postcards. Or, you're welcome to create your own.
Most direct mail vendors will require you to order a minimum number of piece at a time. But with Postcard Mania, there are no minimum requirements.
Contact support@mydirectmailportal.com for a coupon code to get "$50 off purchase of first 500+ postcards."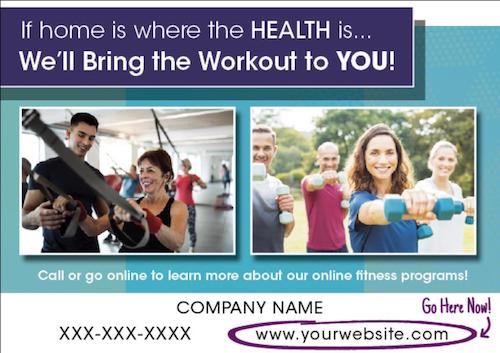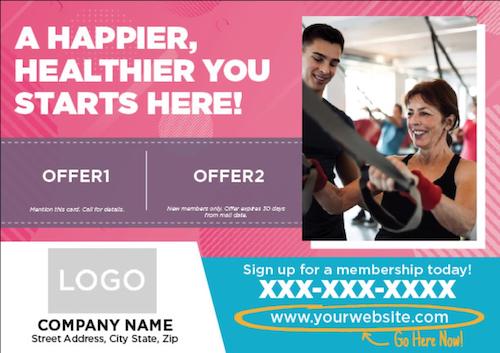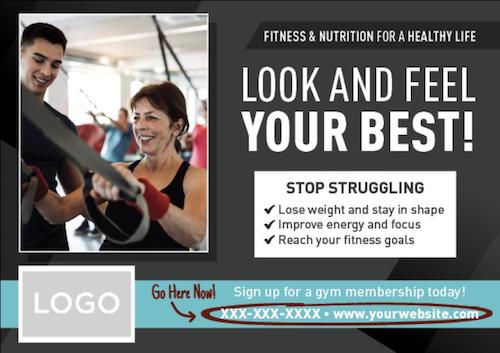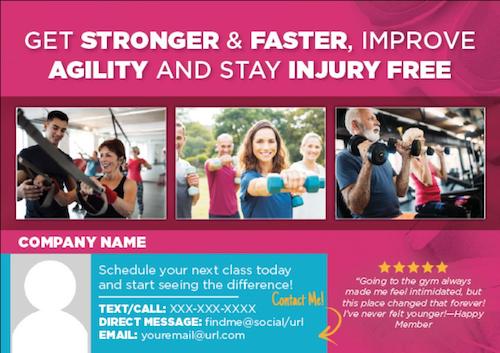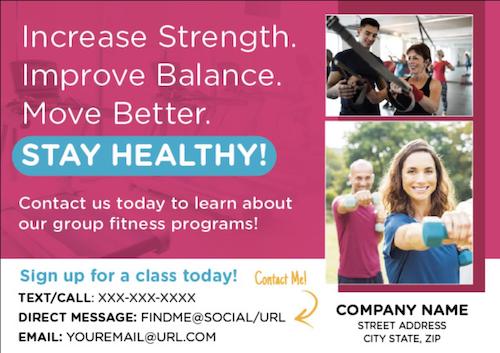 PostcardMania also offers a VIP service if you are looking for custom marketing campaigns rather than the pre-designed templates that are available in the online store. You can speak directly with a VIP Marketing Consultant to discuss your marketing needs. To learn more about VIP service, email info@postcardmania.com. 
PCM Digital Founder & CEO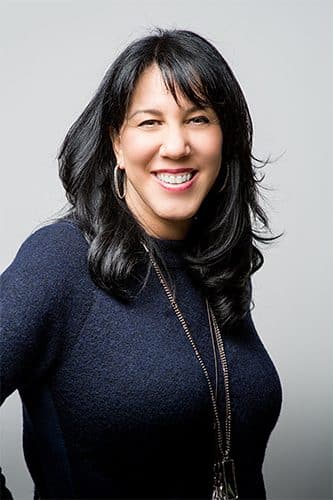 Joy Gendusa is an entrepreneur, business owner, author, keynote speaker and philanthropist. With only a phone, a computer and postcards (no funding of any kind!), Joy grew PostcardMania from a small startup into an industry leader that generated $60.5 million in 2019 and currently employs 286 people in Clearwater, FL. You can reach her directly at joy.gendusa@postcardmania.com.
Marcom Creative Award Winner
Tampa Bay Top Workplace 2013-2020
What PCM Digital customers say:
Adnan Ahmed
Excellent customer service and products. I have used their services for over 5 years and I would highly recommend them.
Senior Veterans Administration Services, USA
There were a few unexpected bumps in the beginning, but overall and great service and we are seeing a wonderful return on our mailers!! Due to the results of this one, we are looking at other areas to have Postcard Mania send to. Thanks so much!!
Melissa Vanschaik
This team of marketing experts is super helpful in creating your campaign, are very fast in their responses to questions, and have made the whole process very easy!
Terri O' Sullivan
Postcard mania completely blew me away with the print quality! The dimension and crisp colors of the photos on the postcard made it jump off the page! As an artist it was my only concern. Their team came together to help me finish the design of postcard and it was impressive. I really felt my marketing money was well invested! 😊
Christopher Johnson
Our office works with Sheri Evans, our VIP Account Manager with Postcard Mania, regularly and her services have been exceptional. She responds quickly and efficiently and delivers on our requests without issue.