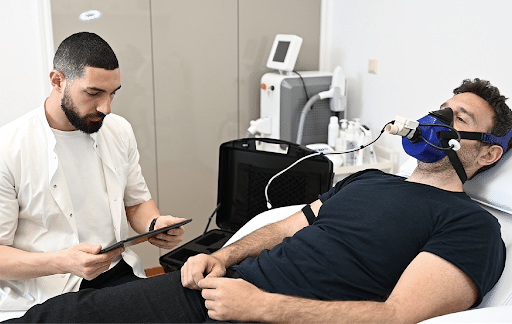 Get 15% more experiences compared to regular accounts through NPE's exclusive offer.
Enabling health professionals to prescribe clinical-grade wellness through breath analysis.
PNOĒ enables health professionals to provide science-backed bio-optimization through breath analysis. For 100+ years, breath analysis (AKA metabolic testing, VO2max) has been the gold standard in anti-aging quantification, nutrition prescription, and evaluation of most critical systems, including the heart, lungs, cells, and nervous system. Until recently, it was only available in sophisticated clinics and regarded as the most valuable but underutilized assessment in medicine. PNOĒ changed that through the first easy-to-use clinical-grade breath analysis device, proprietary software package, and dedicated metabolic expert support. Through a non-invasive 10 min breath test, PNOĒ analyzes the human breath and prescribes a personalized nutrition, exercise, breathwork, and bio-optimization (i.e., red light therapy, hyperbaric chamber, IV therapy, etc.) program based on one's biological limitations.
Thousands of health professionals trust PNOĒ because it personalizes the clients' journey through their clinics, builds retention by quantifying progress, and enables the upsell of personalized nutrition and breathwork. All this without any effort, time commitment, or upfront cost. PNOĒ has been independently validated by Georgetown University, VA in Maryland, and Rutgers University and is trusted by leading institutions, including Cenegenics, Dais Cove, MIT, UCLA, Pan Pacific, CLMBR, UCS, OURA, TONAL, Spartan Racing, and Paris Saint Germain.
PNOĒ - Holistic health through breath analysis
PNOĒ's mission is to enable health professionals to provide training and nutrition as medicine by leveraging the power of breath analysis. The PNOĒ ecosystem has all the tools you need to make this happen. With just a 10-minute breath test, PNOĒ analyzes 23 biomarkers, including metabolism, fat-burning efficiency, biological age, and breathing health. Our team of experts then analyzes the results to create personalized nutrition, training, and lifestyle programs.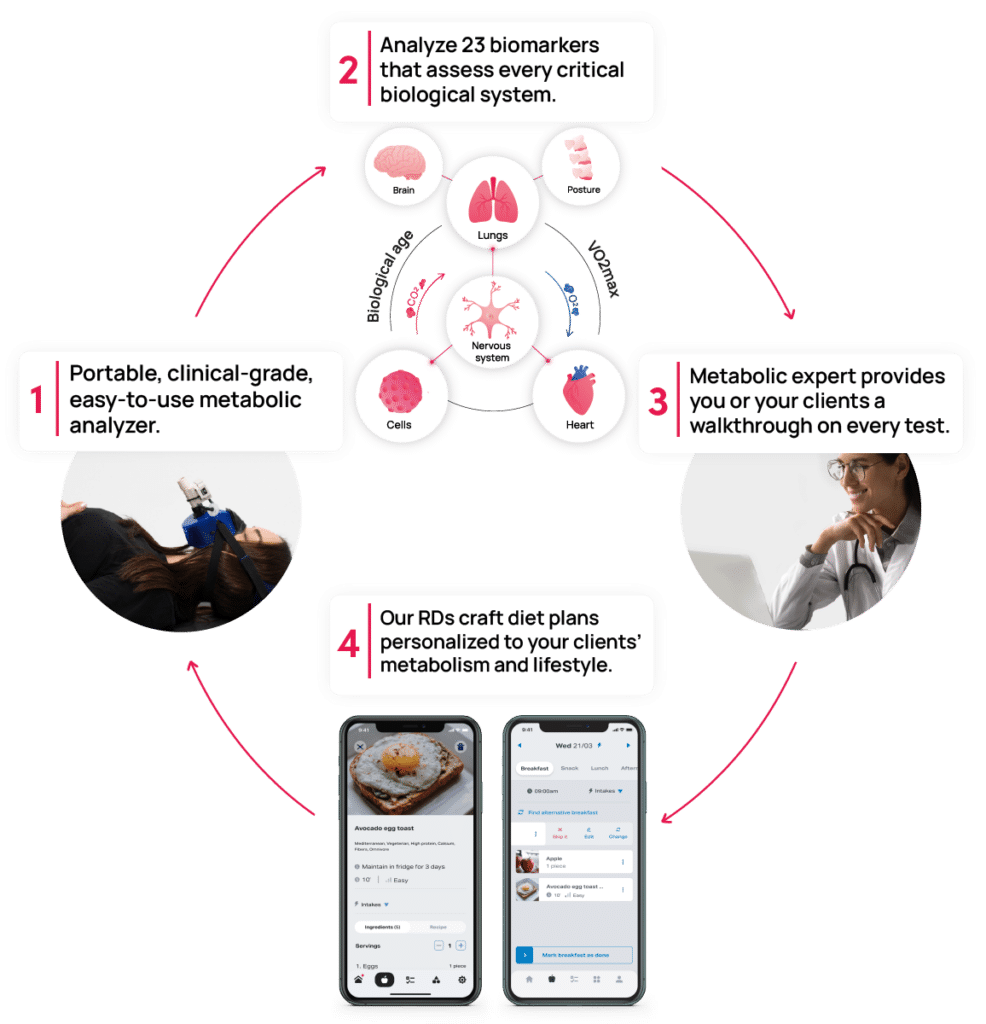 A plug-and-play, clinical-grade wellness service for your practice.
We understand that bringing a new service into your practice can be challenging. That's why every element of the PNOĒ ecosystem is carefully designed to help you overcome these obstacles and empower your existing services with minimal effort and investment. Here are the main benefits practices can expect to rip from PNOĒ.
Introduce a quick, non-invasive, and insightful scan of the most fundamental elements of physiology that requires no lab work or cumbersome procedures  

PNOĒ integrates with your existing services, acts as a lead generator, and increases their penetration by identifying those appropriate based on each client's health limitations

Pe

rsonalize your existing services to each client's physiology using PNOĒ's biometrics, differentiate them from competition and charge a premium

Build retention by quantifying clients' progress through regular PNOĒ retest sessions

  

Add value to your clients outside your business' walls through PNOĒ's nutrition and training plan powered by registered dietitians and provided through the Healthhub mobile app 

Introduce longevity and anti-aging services in your practice using PNOĒ's gold standard method for quantifying anti-aging

Offer all this without new hiring or retraining through PNOĒ's dedicated team of metabolic experts

Exclusive Offer to the NPE Community
Get 15% more experiences compared to regular accounts through NPE's exclusive offer.
What Customers are Saying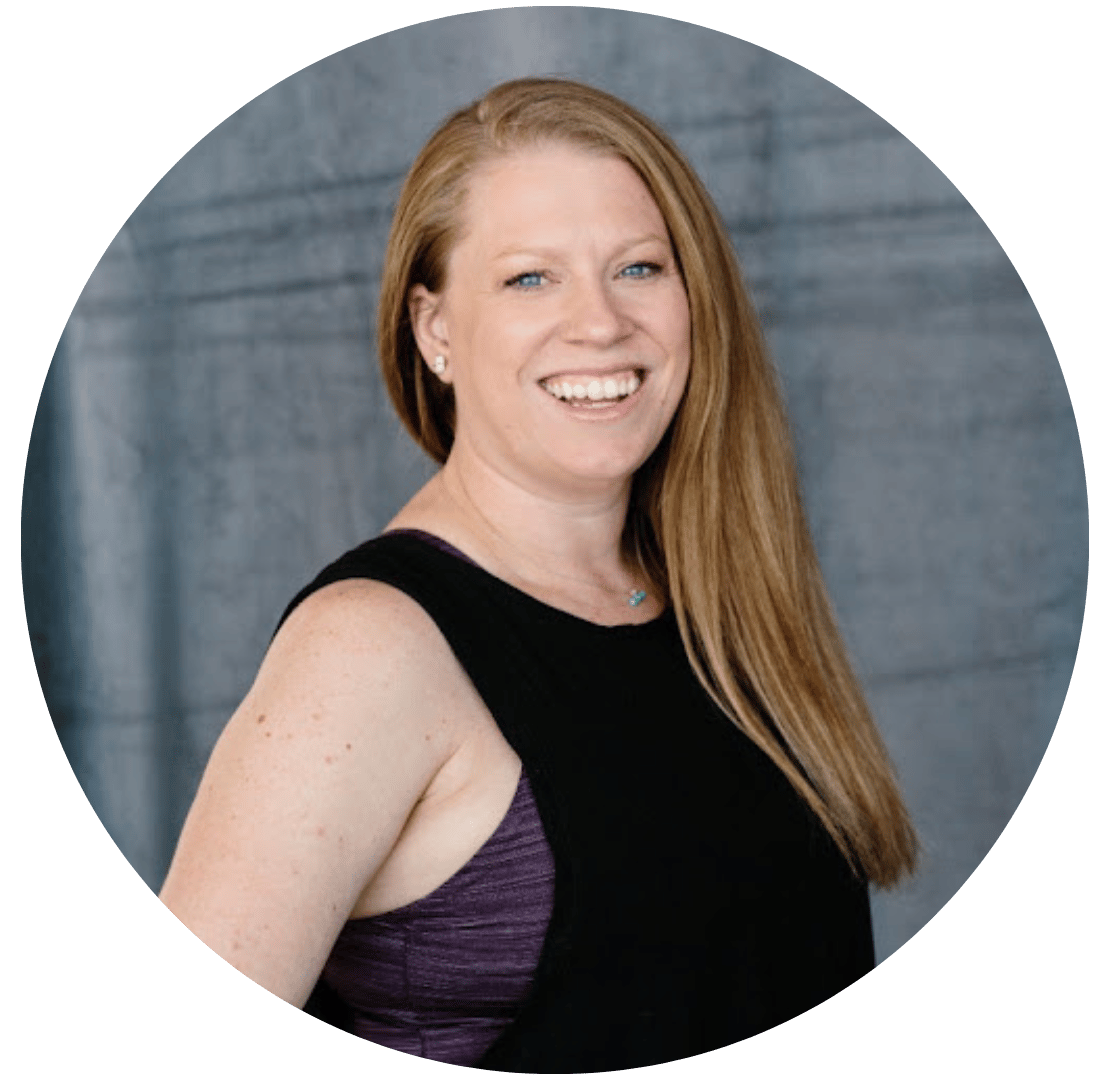 "The Loyalsnap dashboard has helped us fine-tune our sales process because we understand our clients' buying habits and their conversion rates. It's allowed us to make better decisions for what we offer, in terms of our pricing options." -
- Suzie Mills, CEO, Honest Soul Yoga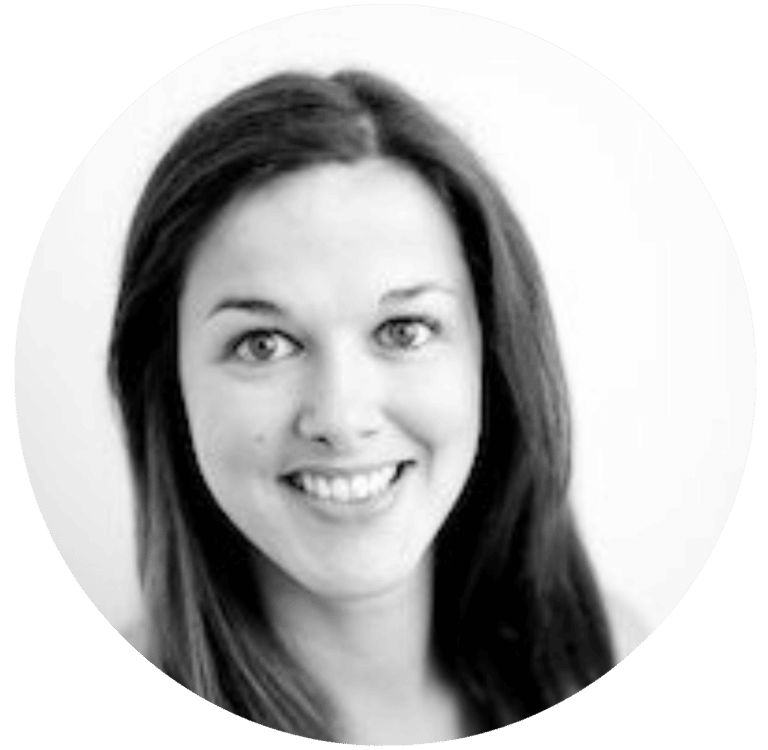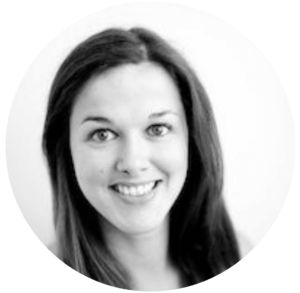 "Before Loyalsnap, my retention on average was 12%. Now, it's about 22% from intro to membership."
- Joanna Thurlow, Owner, Modo Yoga Halifax, Modo Yoga St. John's, Modo Yoga Bedford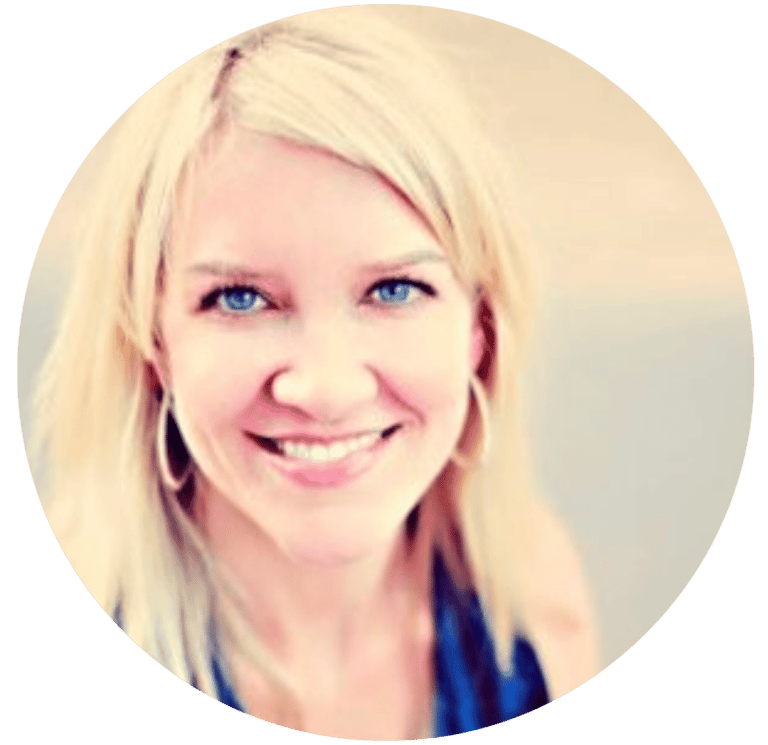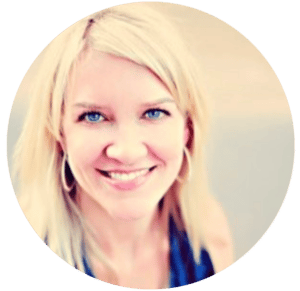 "I started using some of the features yesterday and sold 4 memberships. I'm also loving the automations (that feel personal) which frees up my front desk staff for other things. Working smarter not harder is a barre3 mantra that I am able to embrace, thanks to Loyalsnap."
– Caitlin Walker, Owner, Barre3
Looking to accelerate new customer acquisition and lifetime value?
Find High-Quality Prospects and Add More Value to Your Customers through the NPE Partner Program!