From Exhausted to Empowered! (And From $500 to $4,100 a Month)
and $500 in monthly recurring revenue
and $4,100 in monthly recurring revenue
A.J. Orprecio, Train With AJ
Mississauga, Ontario, Canada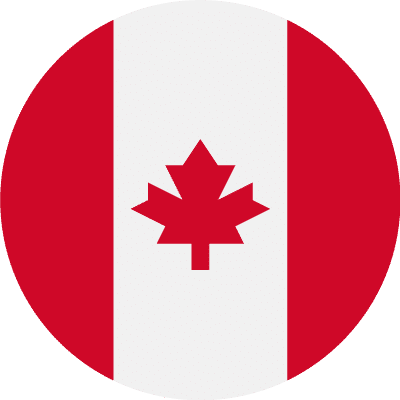 Unsure of
the best path forward?
Get a FREE game plan for your business in 60 minutes by speaking with an NPE Success Coach!
Get your individual questions answered. No charge.
A.J. completely transformed her career in 3 months. Here's how she did it…
A.J. Orprecio invested a lot of time, energy, and effort in mastering health and fitness as a profession. She was a dance instructor. She volunteered at a physical therapy clinic. And she earned a full undergrad degree in kinesiology.
From there, she worked as a personal trainer at local gyms and strengthened her abilities with clients. 
Then, pursuing her passion to serve busy working moms, she went out on her own. She was eager to help women work fitness into their busy lives with competing priorities.
But by her own accounts, she struggled on the business side of things. Her efforts were scattered and "all over the place." 
Like a lot of great fitness trainers, she understood how to help people, but was not prepared to run her own fitness business. Her income was inconsistent and her business felt disorganized.
She knew it, though — and began to look for coaching in fitness entrepreneurship. 
"I was passionate and I knew that this is what I wanted to do. And I wanted to make it work somehow. I was searching for answers and hoping and praying that it would work out."
In 3 months, she got focused, learned new business skills, and turned around her career. 
Here's what she did: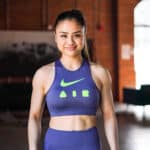 "I wasn't sure what I'd be making from month to month. It would always go up and down, I would be waiting for the next client to come in just to make enough money to stay afloat."
–A.J. Orprecio, Train With AJ
—
She had all the certifications and training, but didn't know how to attract new client, sign them up to long term contracts, and drive client success
—
Always worried about money … wanted more consistent income month to month
—
Ineffective business systems ("not the best") …no consistent client onboarding process … wrote up a new process every time she onboarded someone

—
Not focusing clients on outcomes (selling packs of 12, 24, and 48 sessions)
—
Searching for answers and "hoping and praying" something would work out.
—
Lacked confidence she could succeed on her own
"I was frustrated, burnt out, and exhausted," explains A.J. 
When you are building your own client base, confidence is crucial. You need to have positive faith that if you take the right steps and apply yourself to the business, you will succeed. 
A.J.'s personal training operations were "all over the place." She was always worried about money. She was making between $500 to $2,000 a month. Each month she hoped a few more clients would come in to bring in more cash. 
Her client onboarding was different each time she had a new client. So there was no consistency of client experience — but she also expended a lot of mental energy trying to figure out what was best instead of consistently executing a standard process for each client. 
She was just making it up as she went along … and it wasn't working. So even though she was an outstanding trainer and was attracting clients, she was grinding away and wondering if she could succeed on her own.
"I'm still grinding, but I don't feel like I'm grinding just to not make ends meet. I feel super empowered, and confident now in what I do. And I'm proud, because nobody I know is doing this."
-- A.J. Orprecio, Train With AJ
—
Knew she needed mentorship and looked for a fitness entrepreneurship program
—
Used the pricing and packaging tool to increase rates, and offer long-term contracts of 3, 6, and 12 months.
—
Matching contract time to client goals
—
Clarified her perfect client avatar
—
Focused on the value she provides to change her mindset
A.J. reached out for help. She joined NPE because "I was looking for a fitness entrepreneurship program. And I felt like you guys had the best research and your testimonials were great."
She signed up for NPE and dove into the process. 
She got clear on her perfect client avatar and her value prop: She helps busy working women professionals and moms reach their functional-fitness goals and prevent injury. 
She also got clear on her business systems: 
Onboarding systems to deliver a consistently great client experience;

Sales systems to be able to deeply uncover prospect needs and lead them to commit to their health and fitness goals; 

Marketing systems (such as referrals) designed to quickly generate qualified clients.
She also used the Pricing and Packaging tool to raise her rates and create packages aligned to client goals. 
Next, A.J. embraced the mindset training: She began to focus on how she could change people's lives, and on the value she creates. 
Finally, she did the work!
Results After Joining NPE:
—
11 clients, including 9 on monthly recurring revenue contracts
—
$4,100 a month … twice her best months prior to NPE
—
Made the change in 90 days
—
Working hard, but feels empowered and confident
A.J. saw results quickly: In just 3 months, she turned her personal training operation around.  
She increased her client base from 5-8 people buying "packs of sessions" to 11 clients — including 9 on recurring revenue contracts. Those contracts are worth $4,100 a month. That's more than double her "high months" of $2,000 a month. 
So she's making twice as much income, and that money is recurring revenue, instead of scrambling for anything between $500 to $2,000. 
Plus, having raised her rates and inspiring commitments from her clients, she's finding they are dedicated to getting results within the time frame of their contracts. 
"I am finding clients are motivated to succeed within the time frame; [this] had a huge impact. It was the best thing for my business, but it's also the best thing for my clients as well," she said.
That's all had a powerful effect on her mindset: Now she's confident in her personal training business and excited about the future. 
With a foundation of success in place, she's set her sights on new goals: She wants to open a gym in her neighborhood and raise her income to $6,000 a month. 
She's still digging deep and working hard, but now she's "super-empowered" and confident she can grow to the level she wants!
If you'd like to grow your career to a whole new level like A.J. and become a 6-figure fit pro like so many of our clients have reached, schedule a Game Plan Session with an NPE Success Coach now. 
You'll come away with a powerful plan for growing your client base, career, and income.
Build Your Fitness Business Game Plan
Register for your Free 60-Minute Game Planning Session Now
Grow Your Client Base, Career, and Income