Grow Your Fitness Business With Us At Any Level
We've worked with over 53,000 fitness business big and small since 2006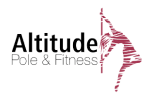 Get Your First 3-5+ Paying Clients and Build Confidence Helping People Get Results
For newly certified trainers and coaches. Develop the skills to find and sign up new clients–and get paid to work in the fitness industry.

Attract High-Quality Clients & Grow a 6-Figure Annual Income
For existing fit pros earning $1-5k/month and want to tools to build a full-time 6-figure fitness business
Fitness Studio & Gym Owner

3 Simple Steps To Generate More Leads, Clients, and Profit In Your Fitness Business
Sales and marketing systems, tools, and technology to get more clients now

Grow Your Fitness Studio or Gym To A Highly Profitable and Predictable $40K/mo+
Build a strong team and create a better balance between your business and personal life.

Expand to 7+ Figures With More Freedom, Impact, and Profit
Transform from business operator to business owner with time and financial freedom!
Wanting To Open My First (Or Next) Gym

Step-by-step systems, tools, and coaching to build an asset (not just an income stream)!
Get step-by-step systems, tools, and coaching with the pre-sales and marketing work required to hit your new sales and revenue goals on day one.
The Top Fitness Business Owners Around The World Trust NPE To Help Them Grow
NPE Programs are Endorsed and Accredited by the Fitness Industry's Leading Organizations


1). Help you get more clients and 2). Scale your business
Book Your Call 1:1 Call Today To See If You're A Good Fit