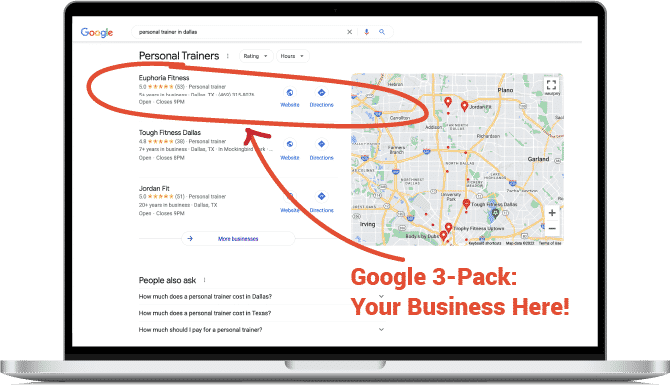 'Hey Siri, what's the best <gym, personal trainer, physical therapist> in <your town>?'
Get found when the hottest prospects are searching to buy your services
Stop wasting money on marketing that fails to deliver an ROI
Most health and fitness businesses struggle to generate the quantity and quality of leads needed to hit their goals. The time, effort, money they've invested into their marketing isn't delivering a positive ROI. And they don't know why their current strategies aren't working and how to fix the problem.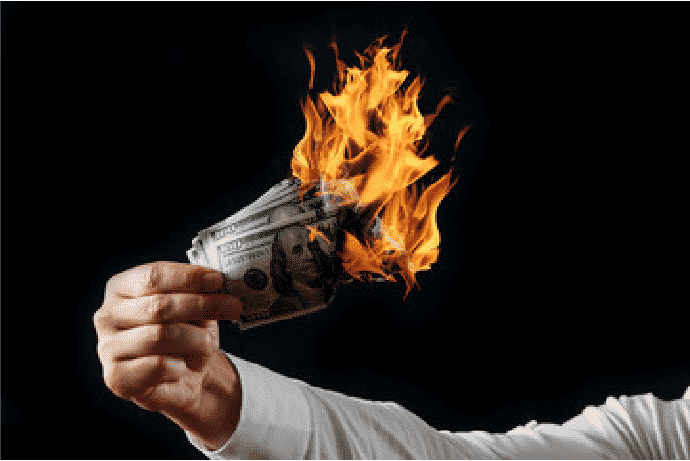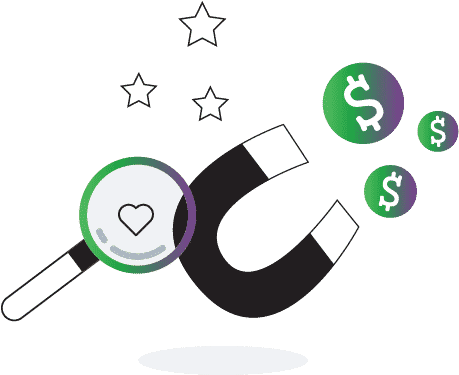 Automate attracting high-quality leads and prospects
Stop chasing advertising algorithms and 'fad of the month' marketing strategies that waste your time, money, and fail to deliver results.
Local Search is the #1 inbound organic marketing strategy to consistently drive more high-quality traffic to your website and qualified prospects through your doors.
Create consistent and predictable growth
Stop worrying about where new leads will come from (or if they'll come at all). 
Get found when the hottest prospects are already searching Google, Yelp, Nextdoor and other directories to buy your services.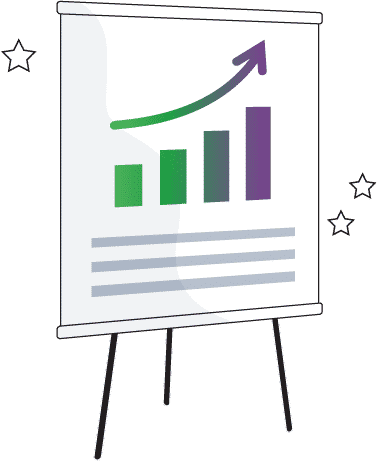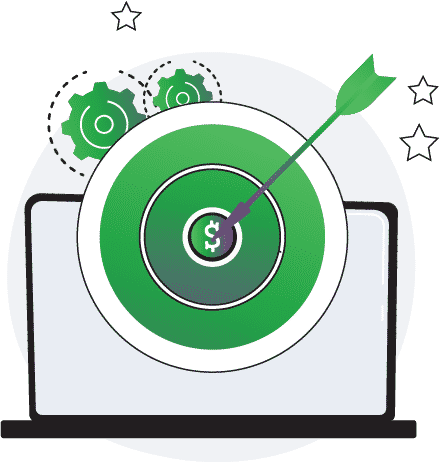 Hit your new client and revenue goals every single month
Missing new lead, client, and revenue goals puts your business in a reactive position.
Get systems in place to simplify marketing and hit your new client and revenue goals every single month.
Meet Successful NPE Clients
Explore the NPE Local Search™ Program

Build your online presence
7.8 billion people visit local directory sites such as Google, Yelp, NextDoor every week. And they're not just 'browsing'. The hottest buyers visit these sites to discover and research businesses they want to work with.
When your business isn't listed, or there's incorrect information published online such as your phone number, physical address, and business hours… trust is lost.
With our NPE Local Search Dashboard™ tool, you'll immediately claim your business's listings across 30-50+ directory sites. And you'll have the power to keep all information about your business current and updated with just a few minutes of data entry and clicks.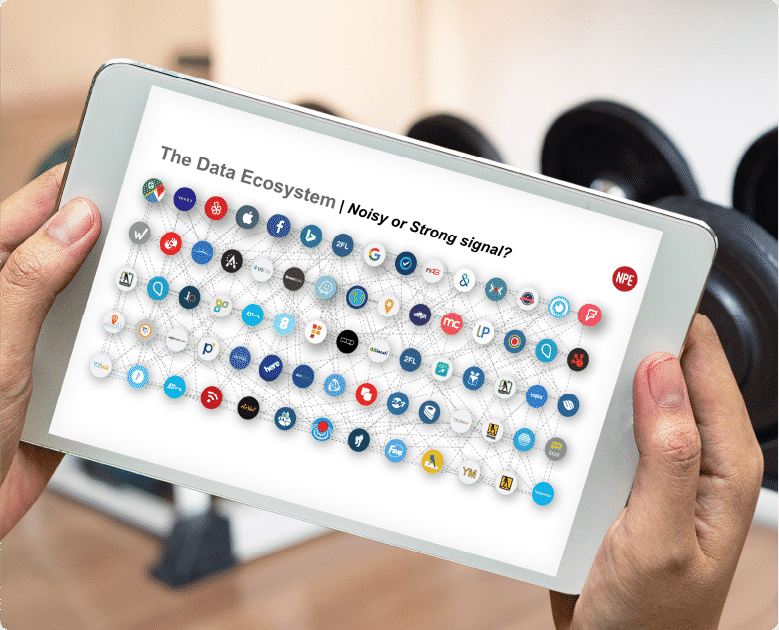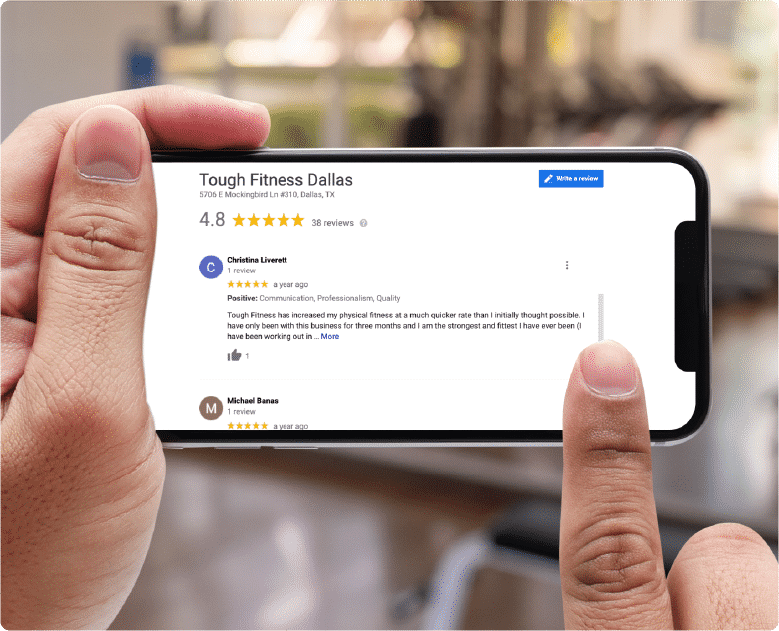 Optimize how your business appears online
People care less about what you have to say about your business and much more about what others have to say about their experience working with you.
That's why building and managing your online reputation is mission-critical to success.
With the NPE Local Search™ program, you'll get done-for-you marketing campaigns to grow your business.
And you'll get step-by-step standard operating procedures (SOPs) to align your team in building, growing, and managing your business profile online. You'll learn how to climb rankings and become known as the best service provider in your local area.

Dominate your local market
Getting to the top is one thing. Staying there is another.
When you win the coveted Google 3-pack, your business gets 92% of the search traffic. And 84% of those visitors will make an appointment, walk through your doors, or make a purchase within 24 hours.
That's just one of the many reasons why it's critical to stay proactive in winning local search.
With our NPE Local Search Dashboard™ tool, you'll learn how to monitor competitors, stay on top of primary keywords, and keep your business in the top rankings across multiple local directory sites.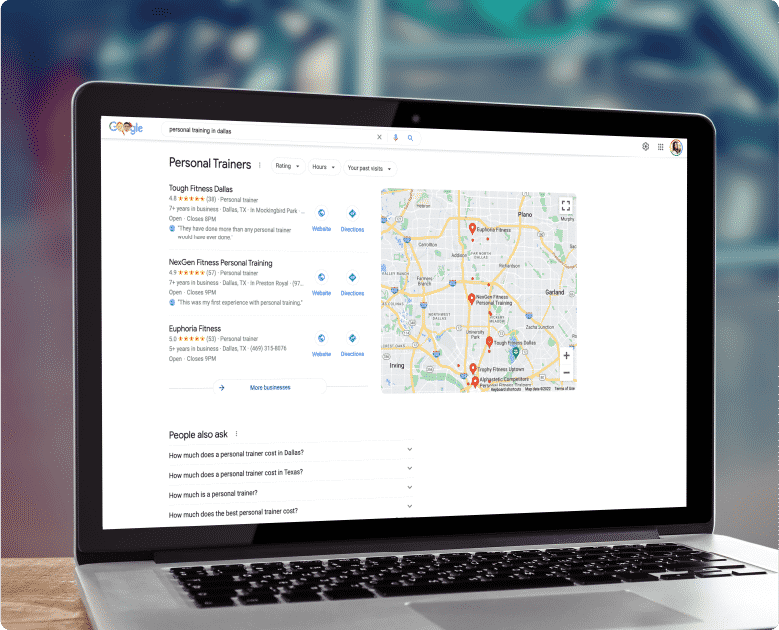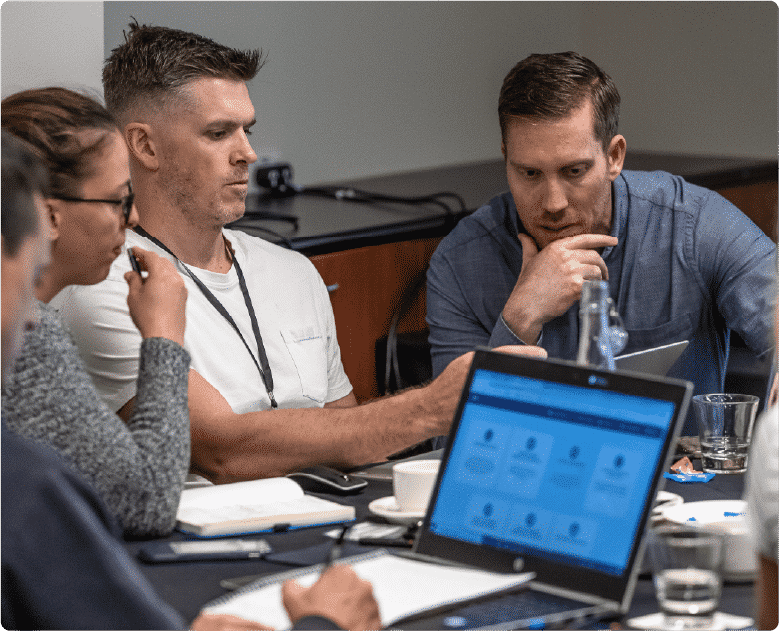 Join a Global Community
of Fitness Entrepreneurs
The fitness industry changes fast. And if you're not 'plugged in' to the latest trends and updates happening across the globe… it's easy for your business to become outdated and irrelevant quickly.
Stay connected and plugged in with top fitness business owners around the world within the NPE community. Keep your business ahead of the competition and maximize opportunities for better serving your clients and community.
Money-Back Guarantee: We know you'll love our programs because our clients tell us exactly that every day. All we ask is that you engage the program, show up, and do the work. If you can honestly say that you've done the work to the 'minimum standards' required and haven't received a positive return-on-investment (ROI) in 90 days, then we'll refund 100% of your investment in the program.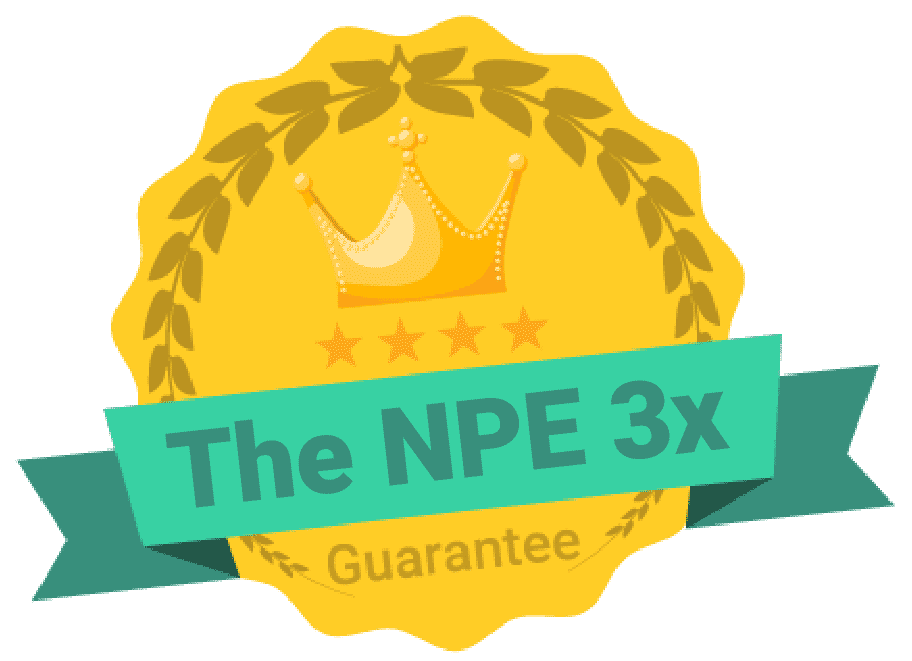 Support Guarantee: When you purchase an NPE program, your purchase comes with premium business coaching and support. We deliver multiple live group coaching calls each week, at different times to support multiple time zones (and schedules). All email support tickets are answered within 24-48 business hours (we strive to answer same day response). And our community group is available 24/7 for peer support.
Freshness Guarantee: All NPE Programs come with an always-updated guarantee. We continually review courses, lessons, and tools to update our programs. If something has changed or becomes outdated, we make a fresh course, lesson, or tool to make it better. When you buy an NPE program, you'll never be left with old, outdated information again. Where else can you find that kind of guarantee?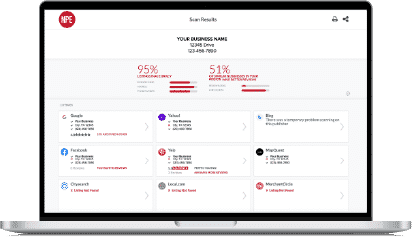 How Does Your Fitness Business Appear Online?
Instantly scan 50+ websites and discover what's missing from your online listings with the NPE Local Search Scanner™ tool
100% free and takes just a few minutes!