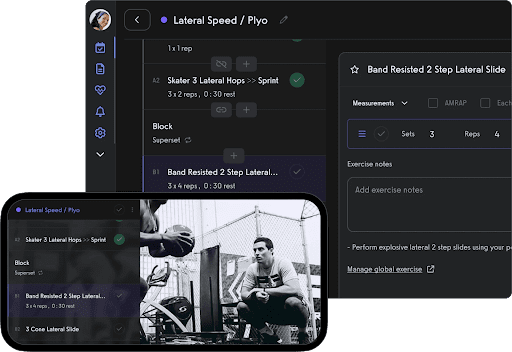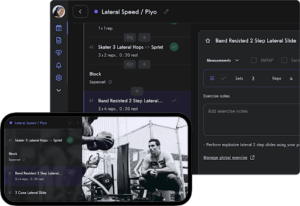 FREE Download: 300+ Fitness Income Ideas
Exercise.com is the all-in-one platform powering the next generation of fitness businesses.
Exercise.com is an all-in-one platform powering the next generation of fitness businesses. The Exercise.com platform includes everything you need to manage your fitness studio, gym, personal training business, or wellness center through our custom-branded web and mobile apps designed specifically for fitness businesses. Use our software to sell workouts, group challenges, livestreams, and more. Effortlessly log workouts, conduct digital assessments and create custom workouts in a fraction of the time you thought possible. Acquire, nurture, and retain clients with full CRM and lifecycle management capabilities. Delight your clients with Exercise.com.
Exercise.com Can Help Your Business
Run your fitness business
Easily schedule appointments and classes, accept payments, send reminders, track visits, and view business reports from your custom-branded apps.
Train clients
Manage everything related to a client's workout in one place while easily logging workouts from your custom-branded apps to track progress, provide automated workout summaries, and much more.
Engage with clients
Acquire, nurture, and retain clients throughout the funnel with full CRM and client lifecycle management. Send email, SMS, and in-app notifications automatically to engage and delight your clients.
Deliver fitness everywhere
Offer online workouts by selling workout plans, automated memberships, group challenges, live streaming, digital products, on-demand fitness content, and individual workouts through your own custom-branded apps. 
Generate revenue
Monetize and grow your fitness business. Payment processing, ecommerce, commissions, invoicing, account balances, coupon codes, upsells, subscriptions, and more. Supercharge your earning potential.

Exclusive Offer to the NPE Community
15% off or one-month FREE
What Customers are Saying
If you want to offer an elite service for the end user you need to get with the times and use elite level software that is intuitive, visually appealing , and effective. That is exactly what Exercise.com delivers to its clients

- Jimmy Myers, Owner/Trainer, Relentless Sports Performance
We were using three or four different apps or softwares to do what we can now do all in one with the Exercise.com platform.

- Brandon Stroupe, Founder & President, APEC Sports Performance
APEC Sports Performance Testimonial:
Kevin Hay, BioKinetics Testimonial:
Looking to accelerate new customer acquisition and lifetime value?
Find High-Quality Prospects and Add More Value to Your Customers through the NPE Partner Program!