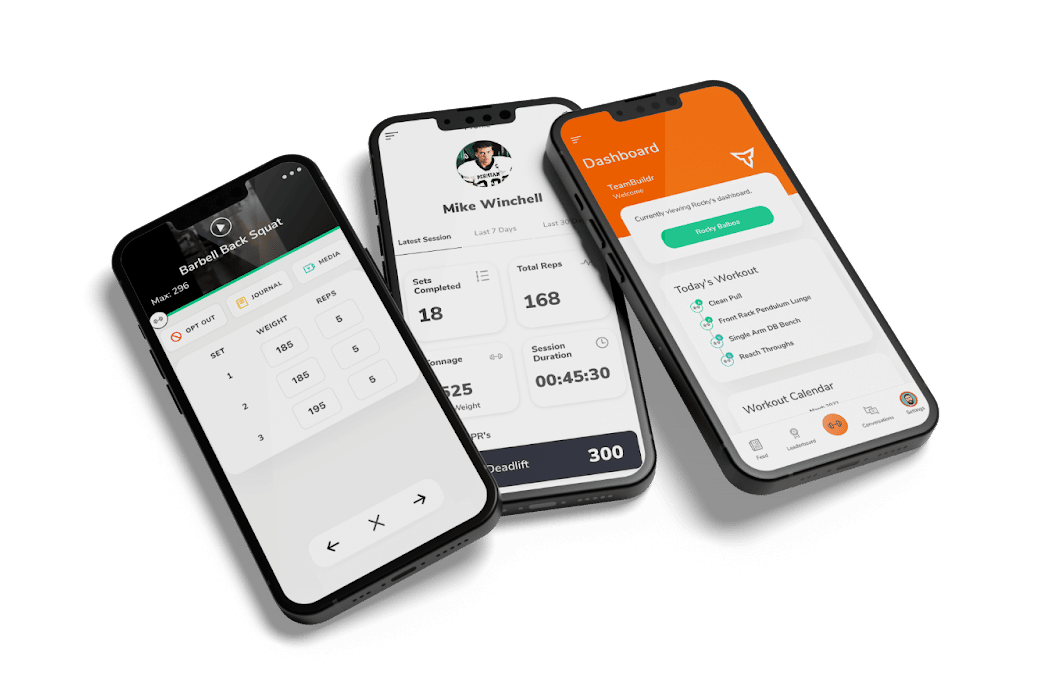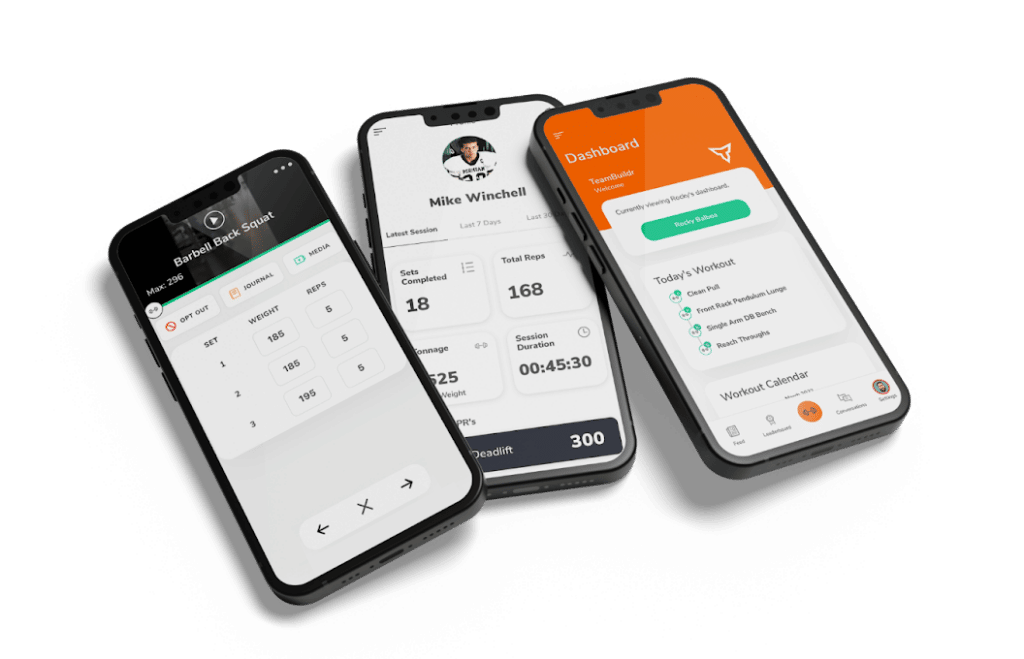 Our ActiveLife database provides a full library of 500+ exercises with demonstration videos so your clients know exactly what to do.
The #1 performance platform for strength coaches and trainers
TeamBuildr is the #1 performance platform for strength coaches and trainers. Our powerhouse platform provides coaches with an elevated experience when it comes to program development, data tracking, and staying connected with users. Our comprehensive exercise database equips coaches with hundreds of exercises and demonstration videos so clients can perform movements safely. Our software allows coaches to individualize training and quickly track exertion and recovery of each user to make informed training decisions.
TeamBuildr is compatible with mobile devices, laptops, tablets, and TV's, which makes it the perfect software for any setting. Our mobile app grants a user-friendly client experience as they can conveniently view their training programs and log workout data. Coaches can share progress reports with their clients to keep them informed and motivated toward reaching their goals.
TeamBuildr provides a way for gym/studio owners to keep client data organized and all in one place

Exclusive Offer to the NPE Community
Program Design Consultation
Free 15-minute consultation with our program design consultant to help you build programs that meet your clients' needs
Looking to accelerate new customer acquisition and lifetime value?
Find High-Quality Prospects and Add More Value to Your Customers through the NPE Partner Program!