[INFOGRAPHIC] How to Find A-Player Coaches & Trainers For Your Fitness Business Part 2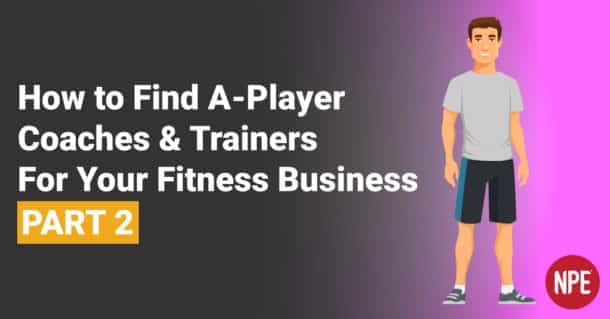 One of the most challenging aspects of growing a fitness business is having enough staff, and having the right staff. But unless you develop a system to attract, recruit, and develop talented staff, you'll continue to lose customers or struggle to grow.
We've created an easy-to-use infographic to show you how to attract and find A-Player coaches for your fitness business.
Having enough staff–and the right staff–will create an amazing experience for your customers and help your business grow.
So if you want to create a top-notch experience for everyone who walks through your doors, follow these steps to recruit, hire, and onboard the best staff.