How James Breese Brought $64K in Fitness Revenue In Just 2 Weeks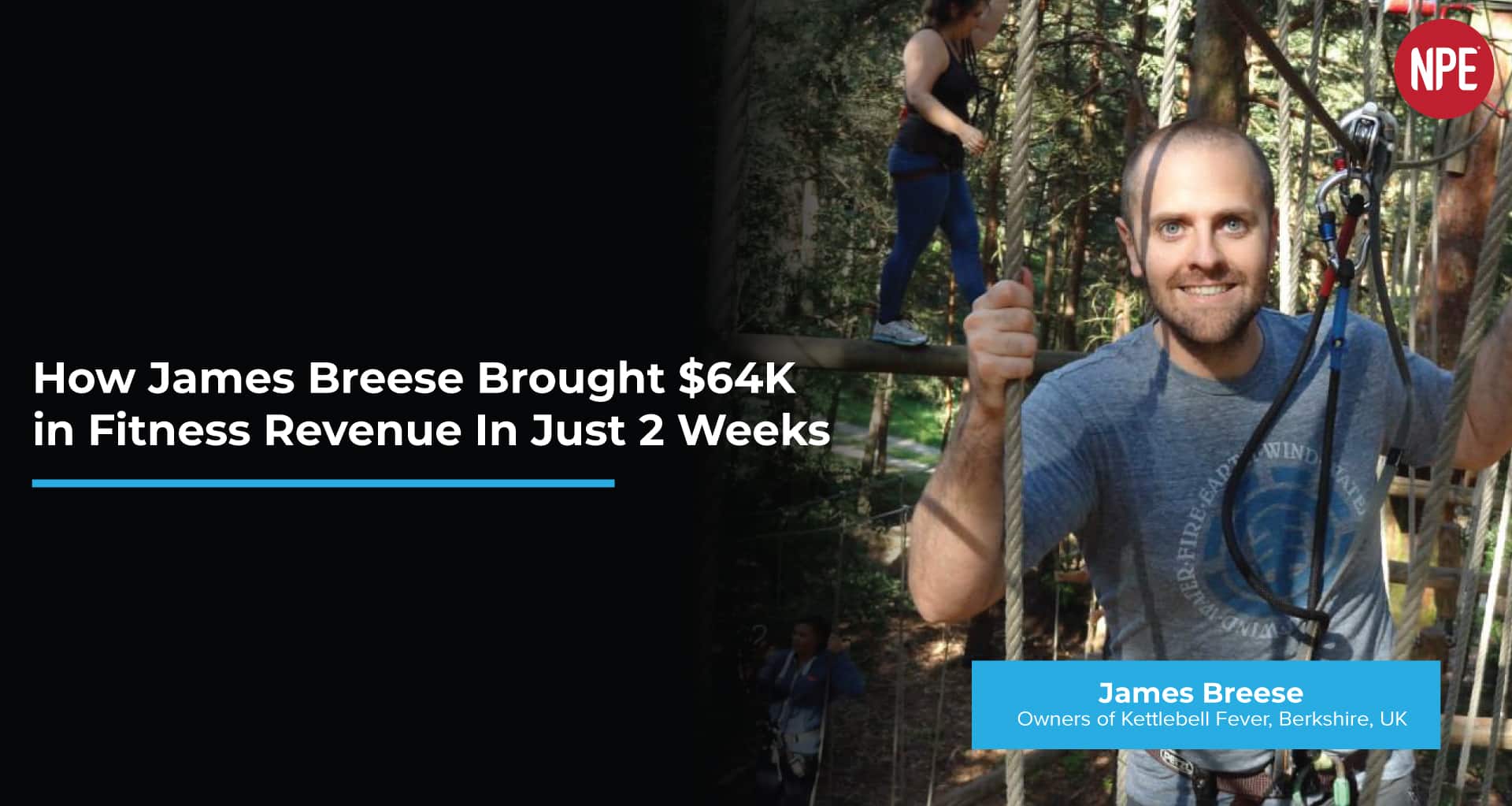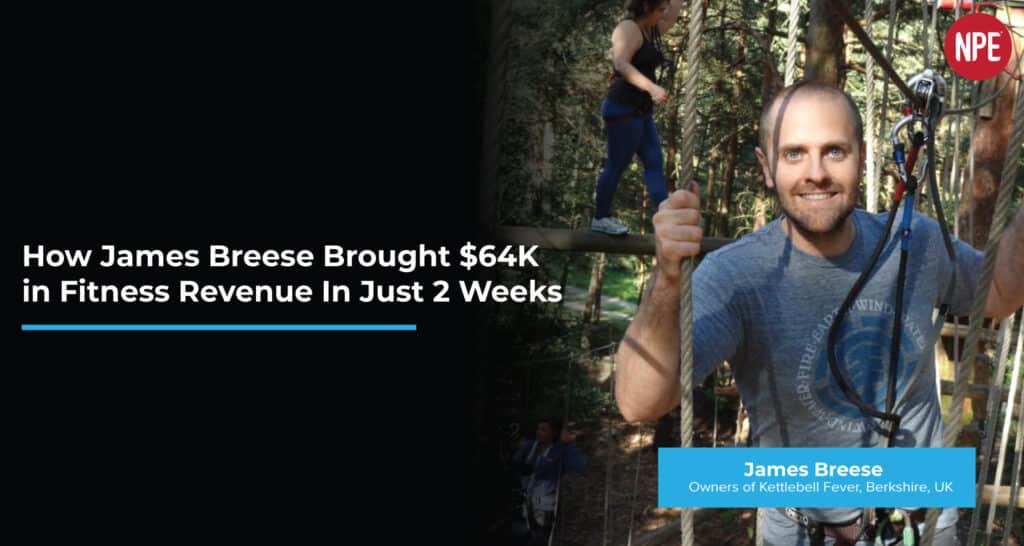 We have a saying here at NPE…FTDI: "Follow The Dang Instructions. When you do THAT… and take MASSIVE ACTION… good things happen.
Former police officer James Breese is a great example of that. After leaving the police force, James joined NPE and wanted to get his new training business up and running fast.
In his first 2 weeks, he closed £50,000. In his interview you'll learn:
How to turn your passion into a money making business
Finding clients that are a right 'fit' for your business and which ones to avoid
How 5 sales in one month can generate $64,000 cash
And much more…
This is a great story of how TAKING ACTION and following your dreams pays off.