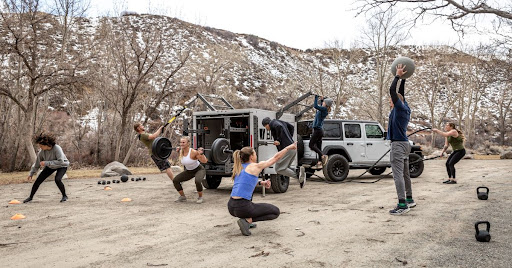 Get up to 20% off select BeaverFit products, including the Beyond Trailer, when you mention NPE in your inquiry
Take your training to your clients, wherever they are.
BeaverFit is a veteran-owned company offering world-class outdoor training solutions and custom manufacturing to empower individuals to achieve their mission, however they train, wherever they train. 
As the industry leader in providing outdoor functional training equipment, BeaverFit has installed thousands of outdoor training solutions to all branches of the U.S. military, NATO forces, universities, fitness clubs and Fortune 500 companies.
All products are made in the USA and proven to perform in the toughest training environments. With in-house design engineers and manufacturing, the BeaverFit team proudly takes on the challenge of creating custom, turnkey equipment solutions that meet the specific space, needs and training requirements of our partners. As the creators of the world's first fully functional container gym solution, BeaverFit has continued to innovate and design unique outdoor, mobile and facility solutions.
At BeaverFit, it's our mission to empower you to perform any task — from simple, to essential, to extraordinary. Because everyone has a mission that matters. 
How BeaverFit Can Help Your Business
BeaverFit helps fitness professionals create new business opportunities with mobile gym solutions, allowing them to start or expand their current training business. With a Beyond Trailer, fitness professionals promote a superior training experience for clients by bringing a greater array of training options directly to their doorstep, or through unique group training sessions outdoors. This empowers fitness professionals to build an unparalleled business model and differentiate themselves within their community.
BeaverFit helps studio/gym owners with a multitude of solutions to expand available training space without expanding their current facility footprint. The Beyond Trailer creates an outdoor training area in a parking lot, enables additional training programs off-site, and serves as an engaging marketing asset at local community events. Solutions such as the Shred Shed and Performance Locker turn underutilized outdoor or rooftop spaces into fully functional outdoor training environments. These fully weatherproof solutions provide custom training and secure storage capabilities in any climate, and allow studio/gym owners to increase usable training space without adding real estate. 

Exclusive Offer to the NPE Community
Get up to 20% off select BeaverFit products, including the Beyond Trailer, when you mention NPE in your inquiry
What Customers are Saying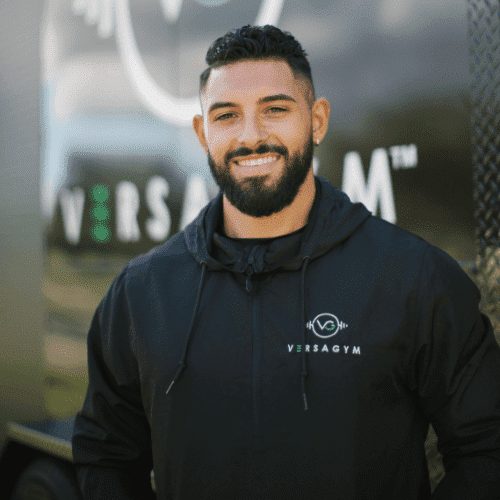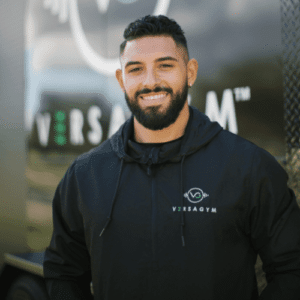 "We use the Beyond Trailer for personal training and group training. My clients love when I pull up to their home with our VERSAGYM™ Beyond Trailer because it allows them to receive a unique, one-of-a-kind training experience right in the comfort of their own driveways. At the same time, I can prop this open at any park and have local clientele meet me for an amazing group fitness session. The transition to mobile fitness training has been amazing. My clients really enjoy having this style of training because it's a lot more convenient."

- Carlos Garcia, Co-Founder, VERSAGYM™, Naples, FL
Beyond Trailer 8' - Personal Trainers
Beyond Trailer 12' - Product Overview
Custom Manufacturing Capabilities
Looking to accelerate new customer acquisition and lifetime value?
Find High-Quality Prospects and Add More Value to Your Customers through the NPE Partner Program!