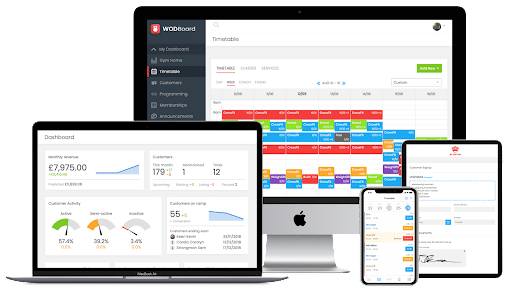 Get your first month FREE when you subscribe to any plan
Gym Management Software You'll Love
WodBoard is all-in-one gym management software. It has everything you need to run and grow your business in one solution.  With all management, day-to-day operations and growth systems centrally located you'll find a new ease in running your business.
Our product is built by technologists who love sport/health/fitness and wanted to create something better for an industry that meant so much to us. We take great pride in the software we've produced and believe it to be the best out there.
That's a big statement, and all our competitors would no doubt claim the same.  But we really deliver on this.
The proof?  In our last annual survey 97% of gyms on our platform gave us 9 or 10 out of 10. Or as a customer put it: "WodBoard is the software you move to and never have to move again"
How WodBoard Can Help Your Business
We know how difficult running a health & fitness business is and how all consuming it can be.  We've created software that recovers time in your day for you to spend on what's important to you – be it growing your business, spending more time on the gym floor with your clients, or playing with your favorite dog 🐶
Here's a list of the major areas our software can help:
Memberships, payments and bookings
Memberships, payments, bookings and appointments are all effortlessly handled.  The app your customers use to book is modern, fast and works on all devices.
Programming and progress tracking
Write programming for customers to view.  Customers can log performances and track progress.
Communication tools
Send messages via app notification, SMS or email.  Receive replies in a single unified inbox.
Community features
Create a private space where customers can post and message each other. Great for building gym community (and keeping your customers around longer)
Analyze your business from every angle
With over 50 reports you can analyze your business from whatever angle you need to
Automations
Automate tasks that a person would normally have to do – eg reach outs when a customer hasn't attended for a number of days, or scheduling regular customer review sessions
Shop
Sell merchandise, food, drink & more. Customers can buy from their app or in person with our Point Of Sale and card reader solution.  
Easy to use and Innovative
Our software is extremely easy to use and is designed to work seamlessly across desktop, tablet and mobile.  We've introduced many firsts in the industry: GPS location based check-ins, white label mobile apps, integrated point of sale systems and social groups. And we've many more planned for the future.
More
There's much more than we can detail here. Our website has lots more information.

Exclusive Offer to the NPE Community
Get your first month FREE when you subscribe to any plan
What Customers are Saying

"WodBoard has been a gamechanger for us. It has been a massive hit with our members whilst making running the business significantly easier and more convenient. We have tried out nearly all the competitors and nothing even comes close."

-Alex Wertheim, Gymnasium, London, United Kingdom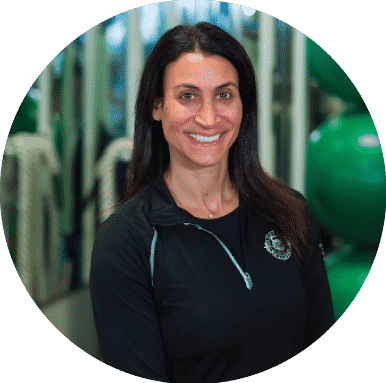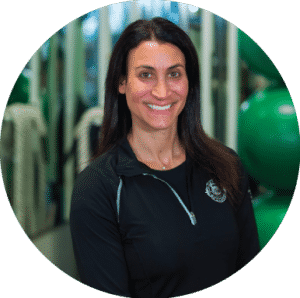 We recently switched to WellnessLiving from Mindbody, which we had been with for about 10 years. The onboarding process was amazing and the ongoing tech support and software is fantastic! I am obviously still learning the new system but thus far, I am super impressed with both the ease of use as well as the stellar customer support. I would recommend that ANYONE using Mindbody seriously consider moving over to this platform! - Robbi Shveyd, Co-Owner of Advanced Wellness, San Francisco, CA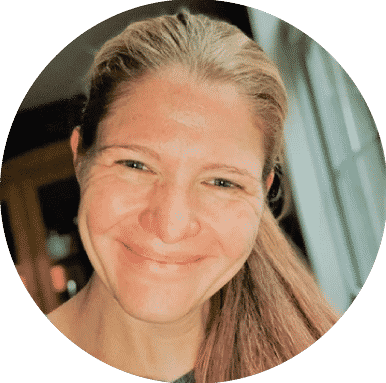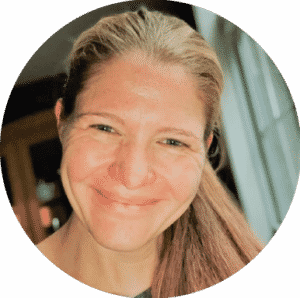 Everything about WellnessLiving has been great. The software is very intuitive, easy to use, and its functionality is limitless. I can rest easy knowing I'm in good hands.
– Lindsey Knapp, Sanford Yoga & Community Center, Sanford North Carolina
Looking to accelerate new customer acquisition and lifetime value?
Find High-Quality Prospects and Add More Value to Your Customers through the NPE Partner Program!