Carolyn Fetters – "Former UCLA Rower And Fitness Coach Goes From Having An Idea Of Nutrition Services To Building A Company With Over 60 Licensees (And Growing) In North America!"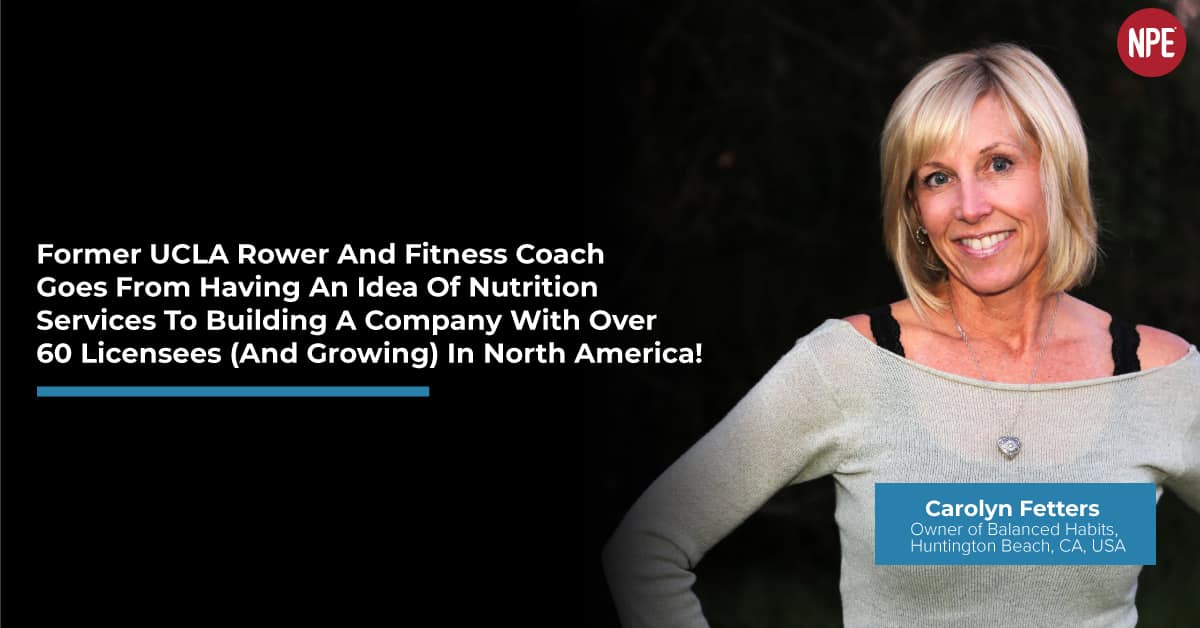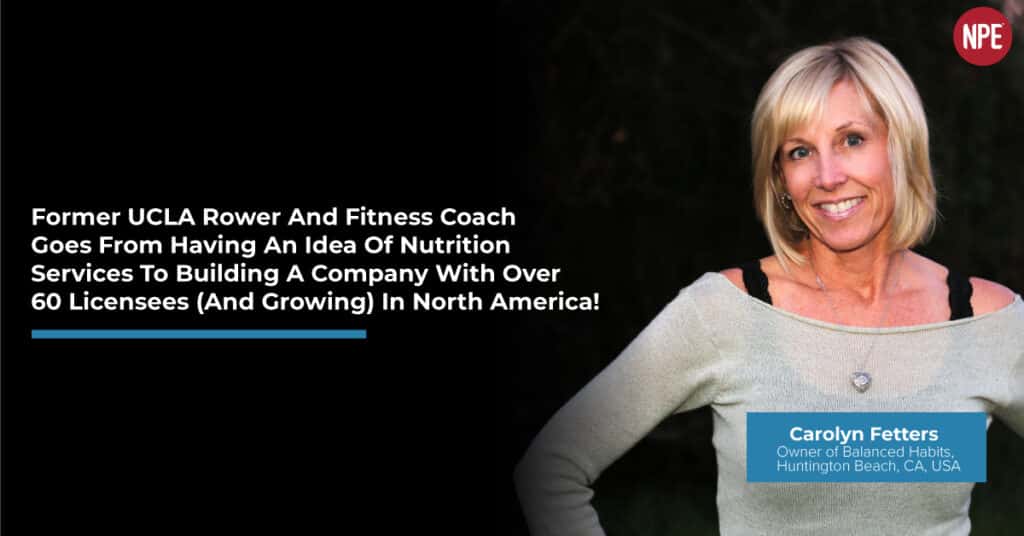 Carolyn Fetters knows you can't out-train your fork.
As a former rower at UCLA and competitive cyclist, she's always known more than a thing or two about the balance between training and nutrition to get results. It's not about short-term diets – it's about long-term lifestyle changes.
After graduating from UCLA, Carolyn started training people "on accident." Her love of fitness lead her to become an in-home personal trainer for people in the movie industry, but she quickly realized that her clients didn't really care about being fit – they just wanted to look a certain way.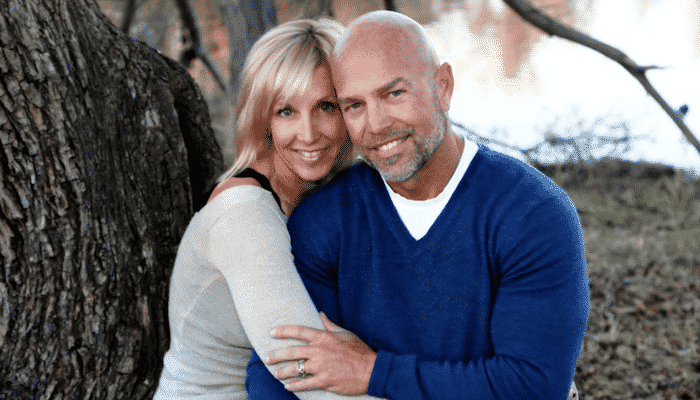 Although the beginning years in the fitness industry were rough, she met her husband, Paul Fetters, during that time and continued in-home personal training until they moved to her hometown of Huntington Beach, CA. Together, Carolyn and Paul trained people out of their garage for six years, giving them the freedom to spend time with their four kids.
In 2001, they opened their own gym, The Training Spot, less than two miles from their house. They opened a second location six years later, and although they were growing, Carolyn and Paul wanted to become more confident business owners.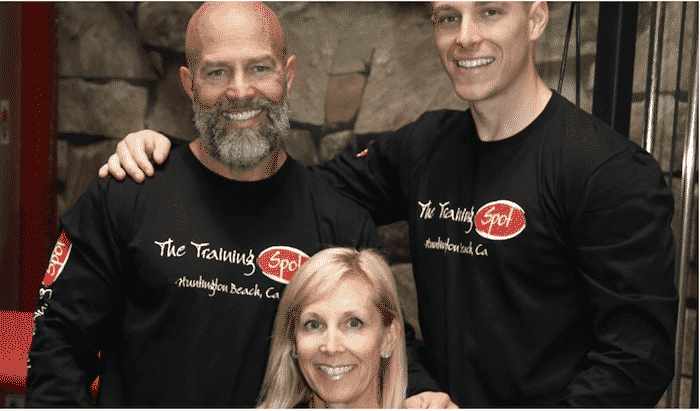 "We were just trainers who opened a gym and got lucky that we did things somewhat right."
When they joined NPE in 2010, they were NPE Coaching ACADEMY™ clients. Although they improved their business, gained confidence, and started to truly own their gym, they soon realized that they were the veterans in the group and had been in the fitness industry a lot longer than their peers.
While they enjoyed serving as mentors and helping others, Carolyn and Paul knew they still had a lot of growing to do. NPE CEO Sean Greeley saw this too and took action – he started a higher level Mastermind Group, which would later become the PLATINUM™ program, to give people one-on-one coaching that would take their business to the next level once they already achieved their initial goals with their business.
Although Paul and Carolyn considered leaving because they were concerned about their growth, the NPE community pushed them to stay:
"We didn't leave because of our relationships with the people. I've never been involved with such a community like this, and I don't know if that exists or not in other professional circles, but the willingness to help and support one another is something I've never seen."
Paul continued growing The Training Spot with NPE, but Carolyn had an idea for a new company and ended up joining the Mastermind Group. She wanted Sean to help her turn the nutrition system she developed into a program that could be licensed and certified at other fitness businesses.
Carolyn struggled in the beginning: "It was a very humbling experience because I knew absolutely nothing about what I needed to do. I had to take everything in my head, put it down on paper in order and have other people take that information, use it and become successful with it. That was really difficult for me."
Sean would give her tasks to do and her business started to take off. When she realized she couldn't handle everything by herself, she decided to build a solid team for support. Carolyn first hired someone away from The Training Spot and then hired a second person to handle business development two years later.
Unlike many business owners, Carolyn isn't afraid to let go of control to build a strong team. She says one of her biggest blessings was understanding one of Sean's favorite quotes early on: "If you're the smartest person in the room, you're in the wrong room."
Both of Carolyn and Paul's businesses continue to grow. The Training Spot just opened a third location recently, and Carolyn just signed her 60th licensee. Her three products, Take Down Challenge, Take Down On-the-Go, and Take Down Lifestyle, are whole foods based approaches to educating clients on nutrition and include lesson plans with videos to help clients get results.
Carolyn hasn't trained clients for five years – and she doesn't miss it.
"In the gym, you see people for maybe three hours a week, but if you help them nutritionally, that's something they do all day, every day. If I can impact them like that on a deeper level, that's really meaningful for me."
When Carolyn's not working on her business, she hangs out with her children, creates recipes in the kitchen, or goes for long runs on the trails where she can have her zen time and process what she's accomplished that day.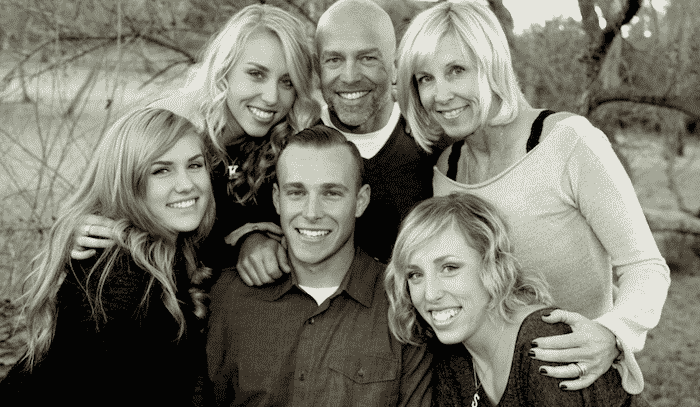 On a recent one-on-one call with Sean, he took a moment to reflect on how far she's come, which Carolyn knows is crucial to enjoying the journey:
"It's so easy to forget how far you've come when you're just going and going, but it's important to be aware of where you are in the moment to recognize growth."
But Carolyn's biggest breakthrough wasn't learning how to evolve with the trends – it was learning how to share her value through her own story. She understands clients' struggles and how to overcome them.
Carolyn's family struggles with obesity, which has been a huge driving factor in her desire to help other people achieve their health goals. With the guidance of NPE, Balanced Habits has grown from just an idea to a company helping more people than Carolyn thought possible:
"Before I could only reach inside our gyms and local community, but now I can reach thousands of people through the licensee. That's my favorite part of being an NPE member – I now have this ability to spread the word further than I ever could have on my own."