James St. Pierre – "From Overworked, Stressed Out, And Earning £130k A Year To Three-Week Holidays, Strong Profits, And Earning £191k A Year!"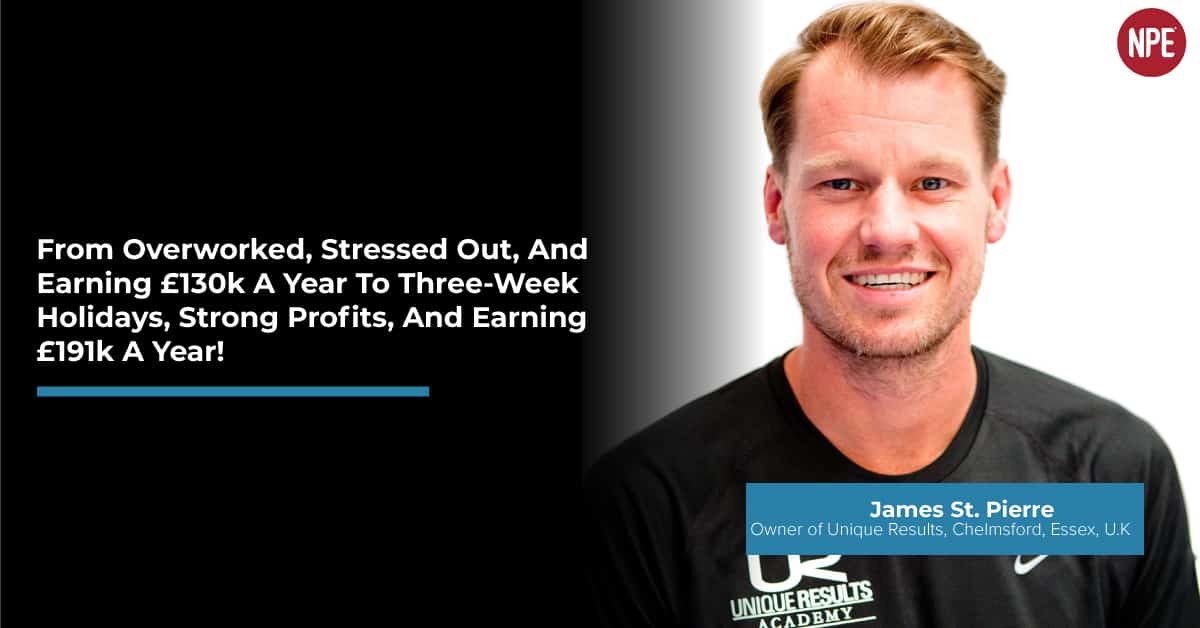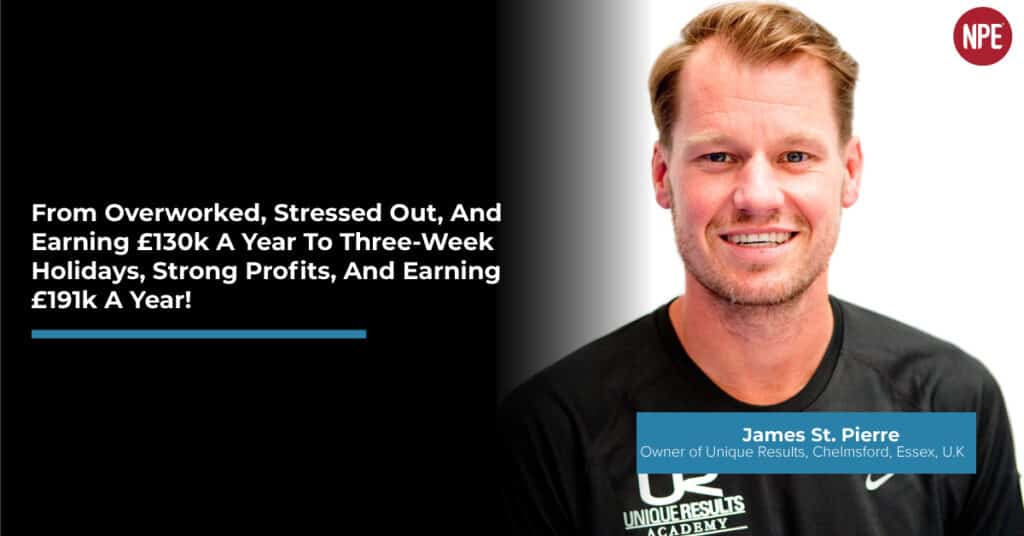 James St. Pierre went from "lightly squeezing it" to "crushing it" after joining NPE! He took the leap and joined NPE Coaching Program, Infusionsoft, and developed a business plan that enabled him to take a three-week holiday away from his business within a year.
In 2013, James was crippled by business overheads with no support and an ex-trainer who opened up a "copy cat" studio literally right next door. James had 70+ hour workweeks, no financial clarity, confusing membership options and stagnated revenue. The business relied completely on him, and he needed employees and operating systems in place quickly!
He put off joining NPE Coaching Program because he was scared to make the commitment financially. When he finally decided to join after over a year in the ACCELERATOR™ Program, it was still not easy to make the payment, but he wished he had done it sooner!
James started by writing out his vision, mission and values. Then he created a better membership structure, implemented operating systems, and created events and campaigns inspired by NPE, which brought a lot of new business to the gym. He hired a great team: his admin started out as a client so she knows the business from a customer's point of view and has gradually taken on more hours after having her son. James also hired a trainer that shares the same values as him and isn't just driven by money.
James finally escaped his stagnant revenue phase and went from bringing in £130k a year to £191k a year, and the business continues to grow. He is also opening a Unique Results café in his gym, where they will serve smoothies, protein drinks, and more.
In 2014, James took a three-week vacation completely away from his business in Mauritius, which would have been impossible the previous year. He is getting married in March of this year and has another three-week vacation planned to go to the U.S. and Hawaii!
The NPE team and community are glad that we could help James go from "lightly squeezing it" to "crushing it!"