NPE and The Fitness CPA announce partnership to help U.S. studios/gyms improve profitability and accelerate growth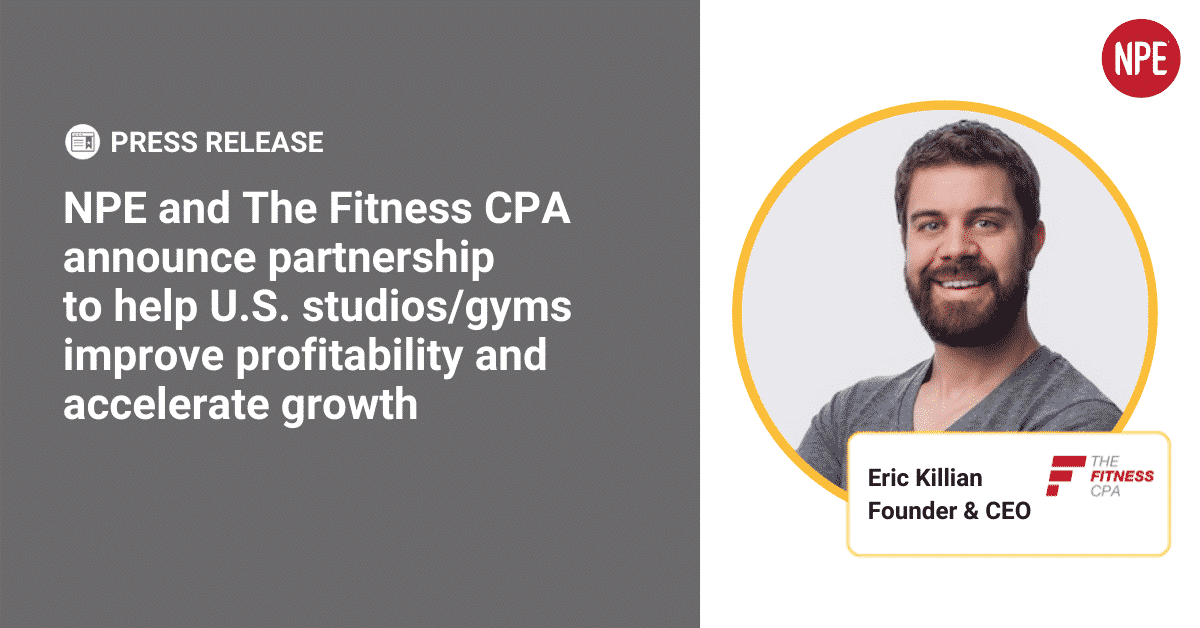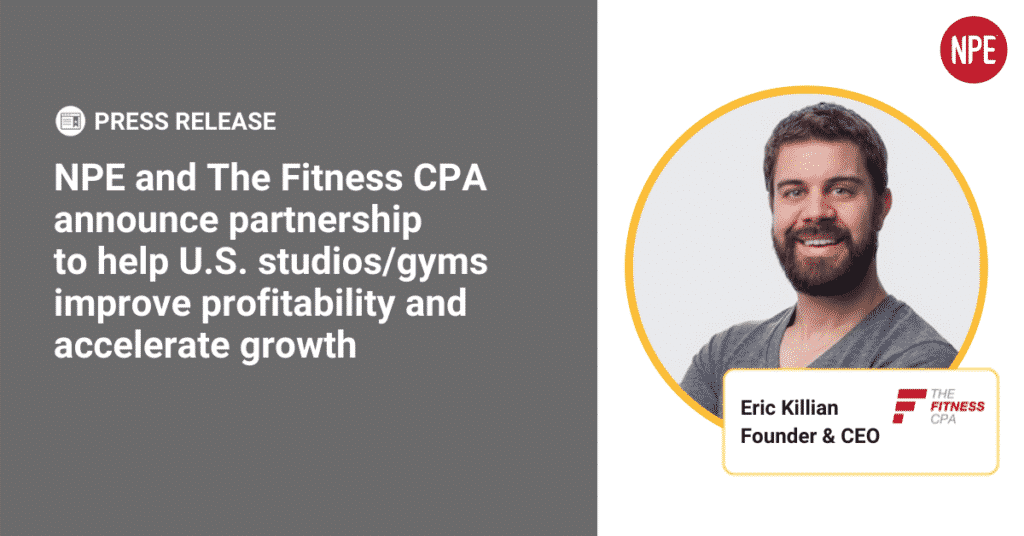 Fitness-business financial management and accounting firm The Fitness CPA and global fitness-business education provider NPE have announced a partnership to give fitness businesses access to accounting services that help accelerate growth and improve profitability. 
The Fitness CPA specializes in helping US fitness business with accounting, tax reduction, and in-depth financial strategy that provides owners with control over their finances, clarity to make critical decisions, and proactive advice from a trusted team of CPAs.
"Many fitness business owners struggle with the financial side of their businesses," said NPE CEO Sean Greeley.  "We educate our clients on their financial statements, financial metrics, and accounting … but every successful business needs outside help in order to succeed. We're proud to partner with The Fitness CPA, which specializes in helping fitness studios grow."
The Fitness CPA has a strong passion for fitness businesses and can provide next-level services to improve the bottom line. They offer the following services: 
manage financial books

prepare and optimize tax filings

advise on opportunities for growth

accelerate long term strategy for expansion, and 

prepare books for investors and various stakeholders.
Right now, the
Fitness
CPA
is helping
fitness
businesses gain thousands of dollars back through the Employee Retention Credit until the end of 2021. On average, The
Fitness
CPA
clients have received $57,000 in the form of an IRS refund, and 2021 isn't over yet! You can get your
free calculation
from The
Fitness
CPA
to find out how much money you could receive from this round of stimulus – with no obligation to you.
Calculate Your Employee Retention Credit For Free!
Combining NPE's business education, systems, tools and coaching, and The Fitness CPA's accounting services support can help fitness business owners manage their businesses better, grow, become more profitable, and attract outside investors. 
You can find more information about the Fitness CPA at www.thefitnesscpa.com/npe.
About The Fitness CPA
The Fitness CPA helps fitness business owners accelerate the growth in their business. Through ongoing financial management and in-depth analyses, the Fitness CPA advises successful business owners on where and how they can become more profitable and expand business quickly.
About NPE
NPE provides the systems, tools, and coaching for fitness professionals and business owners to grow their business, take home more money, and have the freedom to enjoy it.
Since 2006, we've helped over 45,000+ fitness entrepreneurs in 96+ countries grow to the next level. We've been listed 8x on the Inc 500/5000 list of fastest growing companies, and we're a global team with offices in Los Angeles, London, and Sydney.