Bryan St Andrews – "Raised His Rates And Jumped To $30K A Month"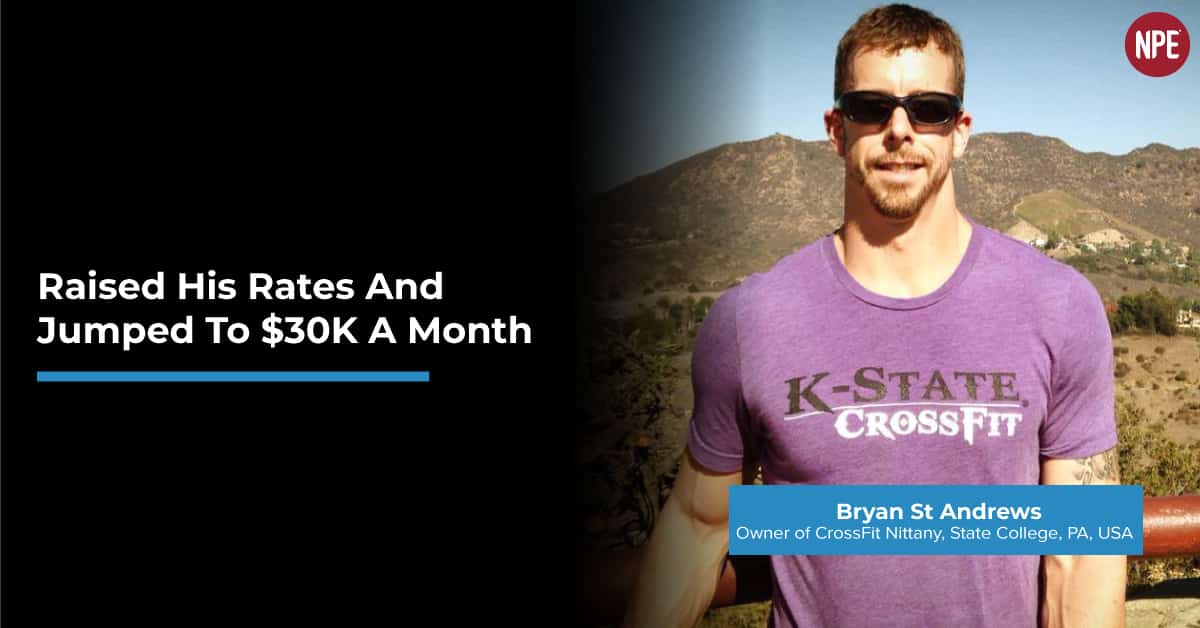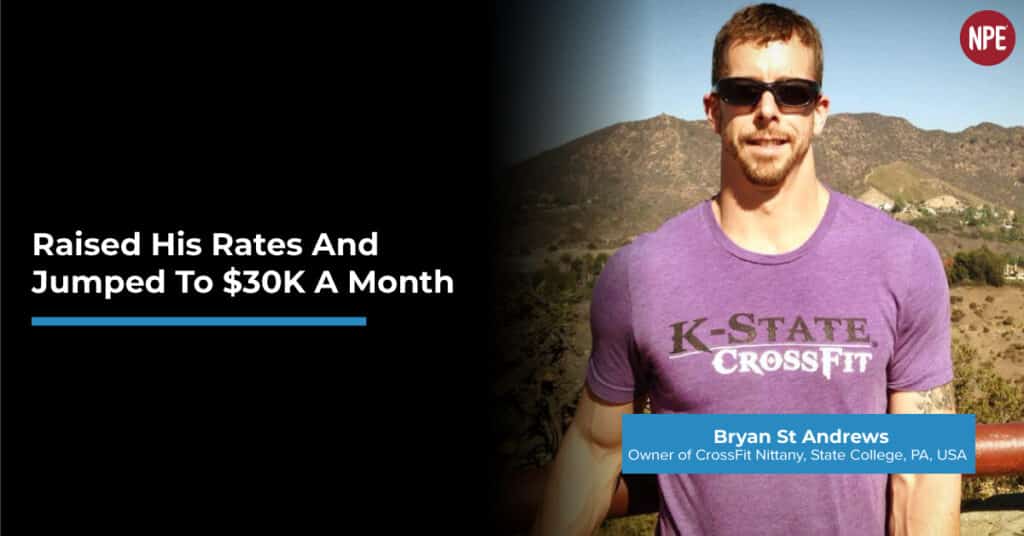 The path to success for Bryan St. Andrews hasn't been a straight line.
Growing up in sports-crazed State College, Pennsylvania, Bryan developed a love of playing sports. A highly skilled athlete, he played basketball in college while pursuing a degree in kinesiology and exercise science.
He also spent time coaching youth basketball, and found a passion in coaching and teaching others. He wanted to turn this into a career, so he applied his strong background in fitness and began working at the local YMCA.
"That job didn't pay that much, so I took a job in sales with The Health & Fitness Consulting Group. I learned value in selling and had an introduction to the sales process in my early 20's."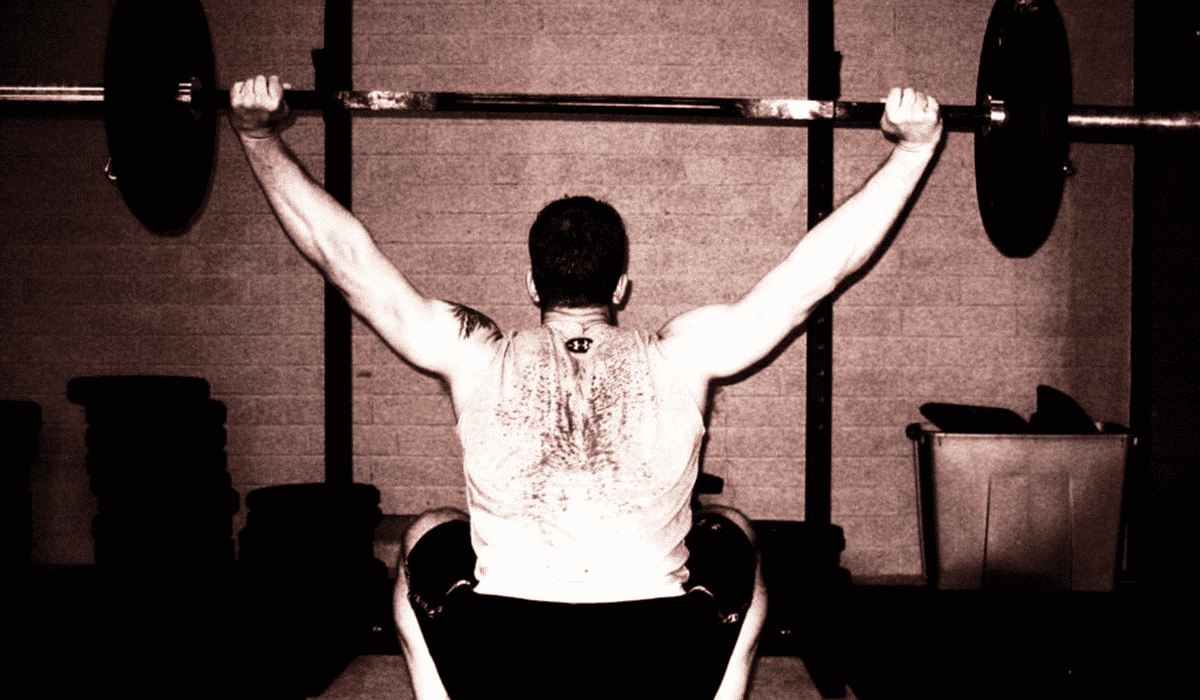 In 2004, Bryan moved to California and while living there, he and a friend opened up one of the first CrossFit boxes.
But after spending nine years in the fitness industry, Bryan says he was burned out and looking for a new career path.
In 2010, he moved to Phoenix, Arizona where he completed a master's degree in Real Estate Development just as the housing market hit rock bottom.
"Long story short, I lost a house and another property. After that I moved to California to take a job with Wells Fargo. I took an entry-level job that was horrible. I realized, 'I hate this, I don't want to do this anymore, I want to go back to health and fitness.'"
Bryan wanted to open up a new CrossFit box, and rather than returning to California to open the sixth or seventh box in that area, he decided to return to his hometown of State College.
However, Bryan wasn't quite ready to start his own business. He needed a way to pay the bills while he built a steady client base.
"I moved back and started up again with Wells Fargo. I worked there part-time, and immediately started running boot camps before and after work. I'd get up, do a 6am and 7am, go to work, leave and do two classes at night for people."
Finally, after months of hard work and crazy hours, Bryan was ready to move into the fitness industry full-time. Bryan opened up CrossFit Nittany, which was the only CrossFit affiliate in a 100-mile radius, and the business really took off.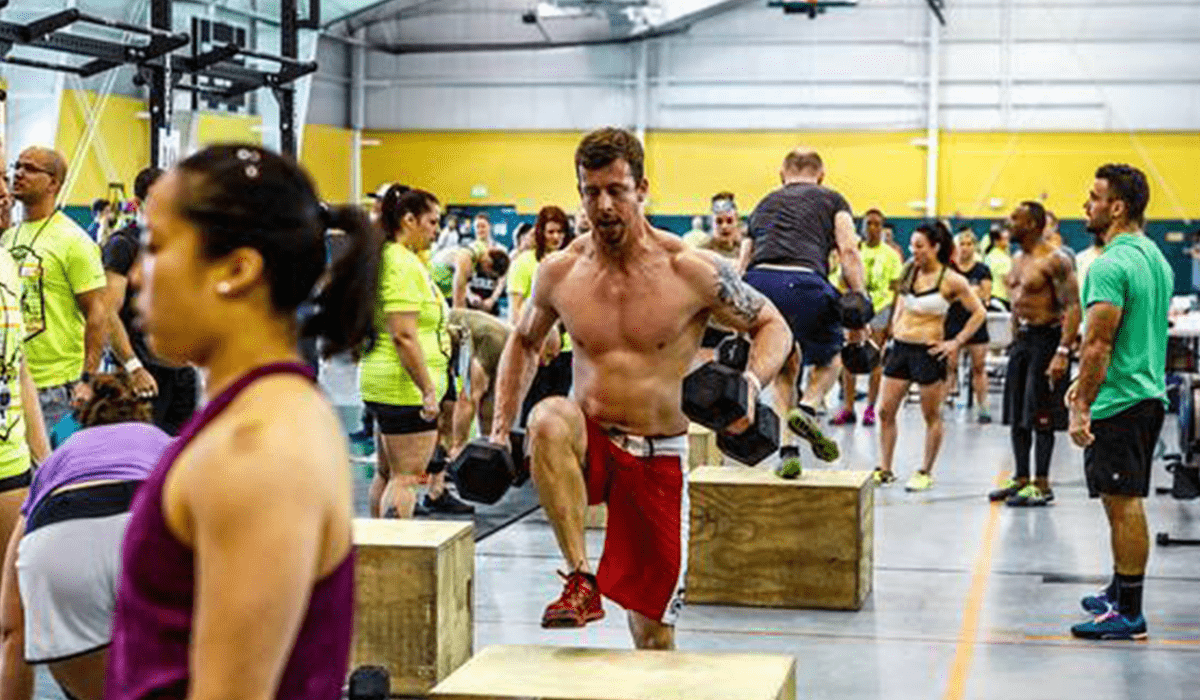 "We moved into our current location in May 2011. We had 20 or 25 members already paying like $100 a month. Whether it's a combination of good timing or planning or luck, we've been profitable since day one. We've always been able to pay bills."
Things were going great for the business and they rapidly grew to 150 members. However, Bryan had another obstacle to overcome.
When he started the business, Bryan had taken on a partner. He knew that eventually he was going to buy his partner out, and as the business was growing, Bryan faced a dilemma.
"We were 50-50 owners, but I knew I was going to eventually buy him out, so there wasn't a lot of incentive to keep growing because it was just going to cost me more money. I became pretty complacent."
In early 2015, with the help of his ACCELERATOR™ coach Evan Lindsey, Bryan made the decision to reach an agreement and buy his partner out. The business continued to grow, hitting the 160-member mark. However, Bryan was maxed out.
In ACCELERATOR™, Bryan learned that his business was missing key systems, so he hired an assistant who had been working full-time at Penn State. This allowed Bryan to get more done, and as a result, CrossFit Nittany grew to 200 members.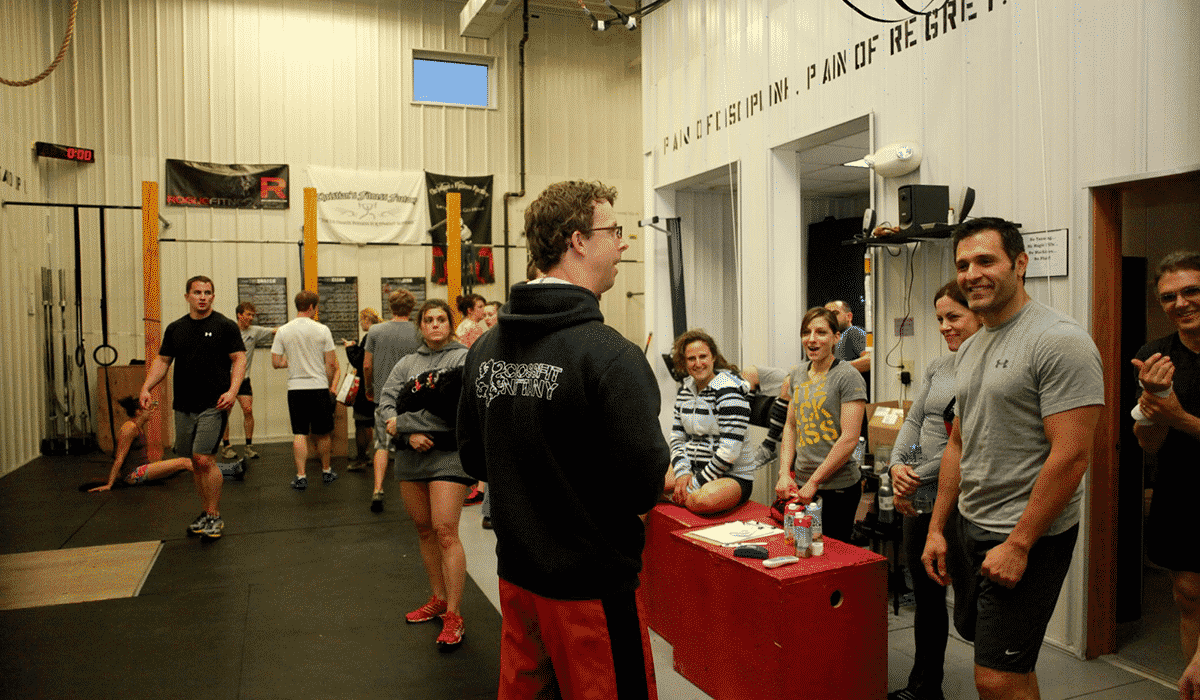 But Bryan knew they could do even better.
During the transition between ACCELERATOR™ and NPE Coaching ACADEMY™ Program, Bryan decided that it was time to raise his rates.
"We were still operating at $149 a month, but we had lots of people with discounts, so we had people paying somewhere between $120 and $149. We decided to raise the rates about 10%. I figured that was a change that people could handle – we weren't going to just abandon people."
Bryan had some fears about how the new rates would affect his client base.
"It was a bunch of ado about nothing. We didn't lose anybody."
CrossFit Nittany now has 206 members and the first quarter of the year they averaged 30K per month!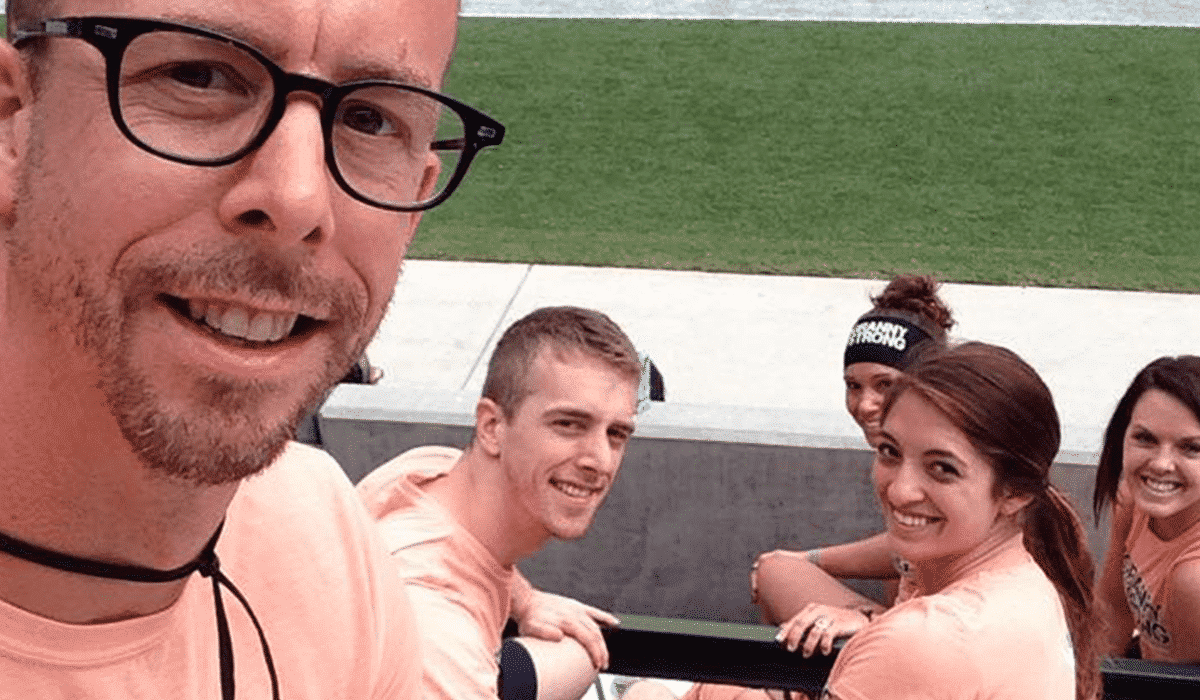 Bryan also decided to eliminate month-to-month options and now offers packages of 3, 6, or 12-month commitments. While their client retention was awesome before, this new system offered a huge comfort to Bryan and he now feels confident growing his team.
"Part of my hesitation in the growth early on was the lack of faith in having someone walk away from a good job at Penn State and having the security that I could really take care of them. I could provide a fair career path and have fun and lead a good lifestyle."
They're rapidly moving towards even greater success, and Bryan is preparing for that by adding to his team and growing as a leader.
"It takes a lot of self assessment and growth, and being honest about where the holes in your system are. We brought on one more full-time trainer. Now we're more professional and structured. If I would've been involved with NPE earlier on, we would've been where we are three years ago."