NPE Partners with Nimbl to Provide Accounting and Financial Services to Gym and Studio Owners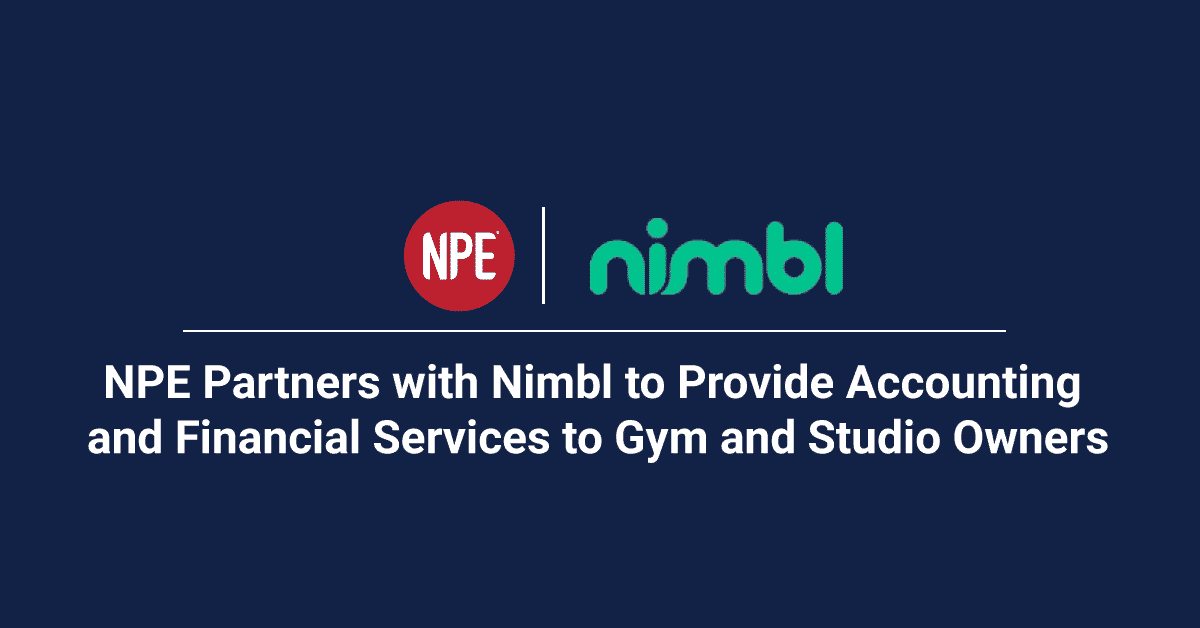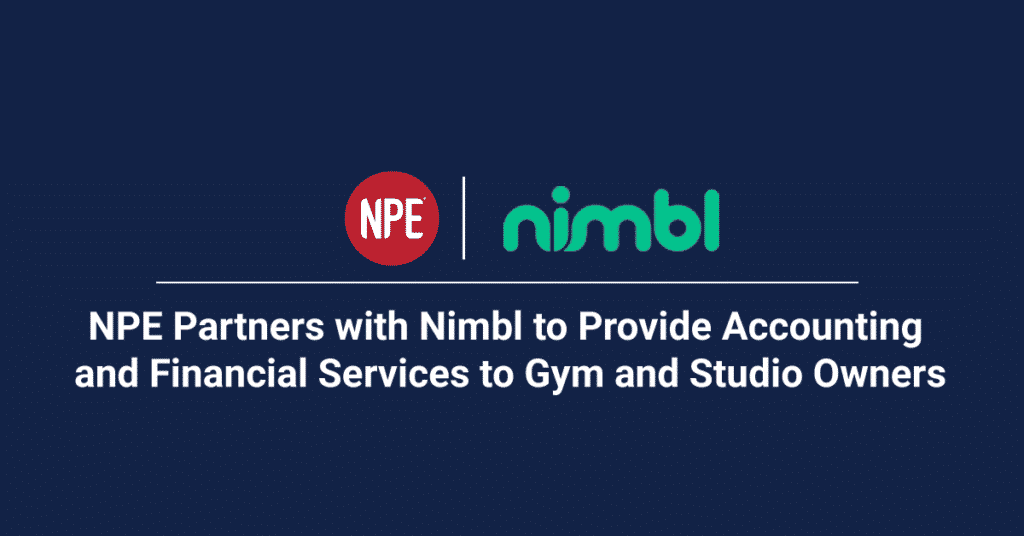 SANTA MONICA, CA and SALT LAKE CITY, UT – Fitness business education company NPE and small business accounting services company Nimbl have announced a partnership today where Nimbl becomes a preferred provider to NPE clients for accounting and financial services in the U.S. and Canada. 
"Running a small business is hard. Keeping track of all your accounting and financial reports is critical for success and most small business owners lack the time and skills needed to get this right," said NPE CEO Sean Greeley.  
"This partnership empowers our clients with the services and information they need to make good business decisions every month." said Greeley. "Nimbl services will provide fitness studio owners insights and keep them organized–with negotiated special pricing on behalf of our clients."
Many gym owners have limited-to-no access to their own books when they engage outside accounting, finance, and bookkeeping services. They find it difficult to find key financial data, have trouble accessing important financial data and documents, and unfortunately, often face outside vendors who are late in their reporting.
Nimbl accounting services will provide bookkeeping, taxes, payroll, and cash flow forecasting for gym owners. There's also a "books cleanup" service available, where Nimbl will organize and clean up past transactions… even if you've neglected this area of your business for years. 
Fitness business owners will have access to their own account manager, instead of being on their own as with many software providers. 
"We love enabling entrepreneurship, and we strive to partner with companies with a similar mission. NPE helps fitness professionals and business owners to grow to the next level. It makes sense that we would partner with a company that shares our same passion for creating success," said Nimbl Co-Founder & President Shane Rowley.
To learn more, NPE members can get a complimentary consultation at www.trustnimbl.com
About Nimbl
Nimbl is a leading pioneer in the cloud accounting industry. We see enabling entrepreneurship as our way of making a positive impact on the world. 
As a fitness business owner you have a lot on your plate, including employees to manage, memberships to sell, and programs to develop. Accounting shouldn't be one of those things fighting for your attention. 
Nimbl provides scalable accounting services to fit the needs of any fitness entrepreneur. You could spend countless hours handling your own accounting, or you could focus on your business. Let our expert team handle your bookkeeping, payroll, bills, monthly reports, tax returns, and more for you. 
With Nimbl you get a full, experienced accounting team for a fraction of the cost of a single bookkeeper. 
About NPE
NPE is the leading business education and coaching company for fitness entrepreneurs to increase their profit, revenue, and happiness.
We teach you (the race car driver) everything needed to build a high-performance race car (your business) and lead a powerful pit crew (your team) so you can win championships year-over-year and hit your goals.
The fitness industry is littered with quick-fix sales and marketing programs that can permanently damage your reputation, brand, and business. At NPE, we take a different approach. Through the NPE 5 CORE DISCIPLINES™ we relentlessly focus on increasing profitability, revenue, and happiness with your fitness business to create long-term success.
We empower fitness professionals and business owners to grow their business and create the life they want.
Since 2006, we've helped over 45,000+ fitness entrepreneurs in 96+ countries grow to the next level. We've been listed 8x on the Inc 500/5000 list of fastest growing companies, and we're a global team with offices in Los Angeles, London, and Sydney.