NPE appoints Brad Tucker
as Chief Operating Officer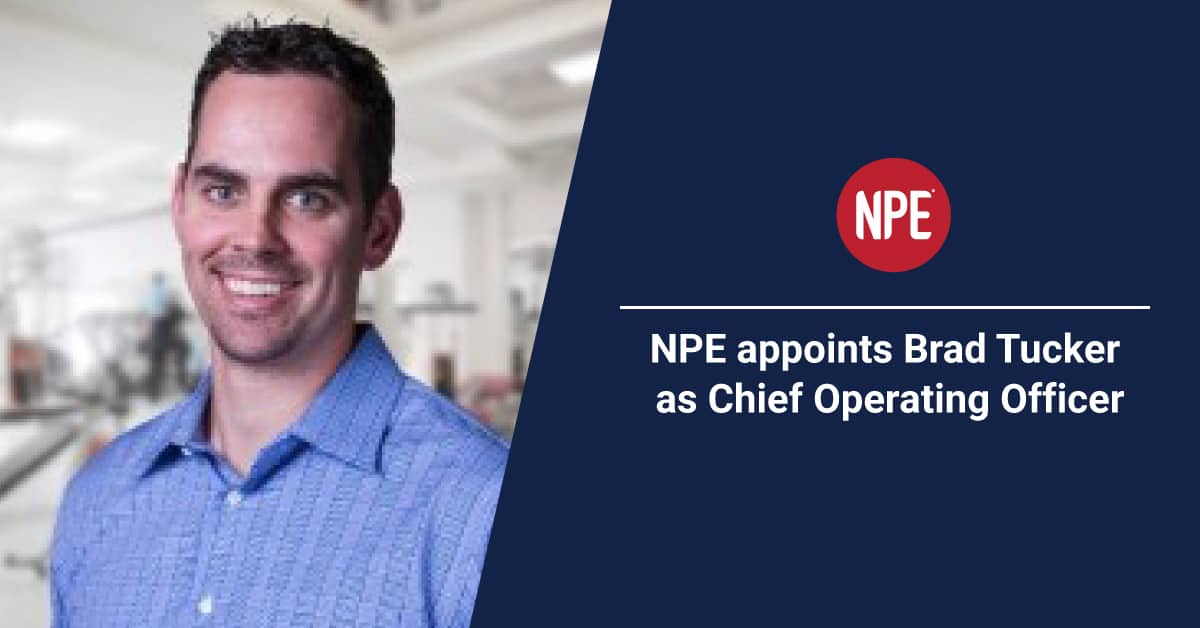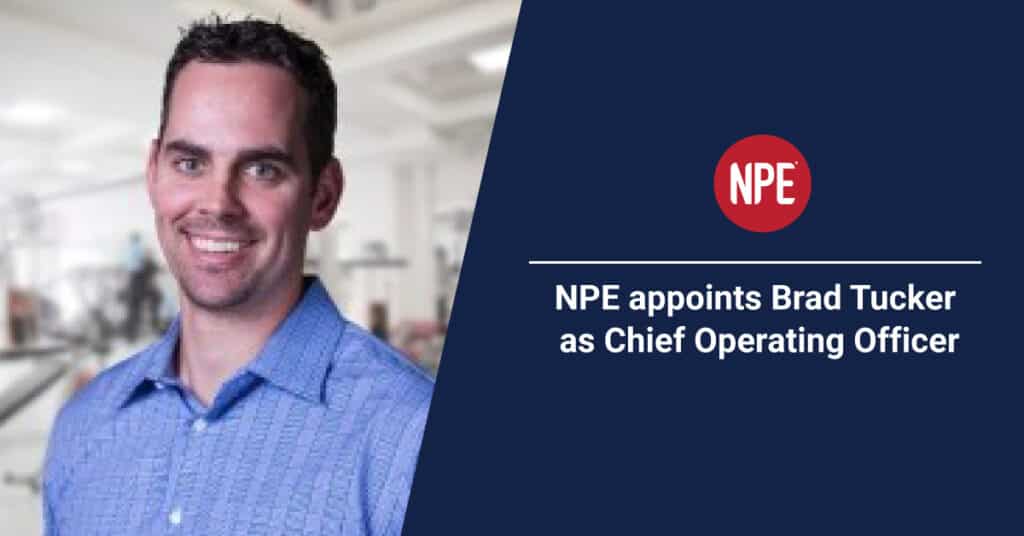 LOS ANGELES, October 2, 2020– Fitness business education company NPE has appointed former Ascend Learning executive Brad Tucker of Atlanta, GA, USA, as Chief Operating Officer.
Brad brings to NPE more than 12 years of experience in fitness education, including digital delivery and e-learning, and has a strong 19-year background in operations, sales, and marketing. Brad will serve on NPE executive team and direct operations.
NPE has experienced substantial quarter-over-quarter growth this year. During the COVID-19 pandemic, the company has stepped up to support fitness professionals and businesses around the world in pivoting their businesses to better serve their clients.
"COVID has created great challenges within our industry," said NPE Founder and CEO Sean Greeley, "it's also created great opportunities for fitness professionals and studio/gym owners who are willing to reimagine a better business model for the future and how to better serve clients in the new world."
As the fitness industry continues to face challenges, NPE continues to evolve and grow its programs to support fitness professionals and studio/gym owners in their growth.
"I'm excited to continue reinvesting in growing our team and building the powerful solutions needed for our industry," said Sean. "Brad Tucker is a seasoned professional and a key to solidifying our executive team during our next phase of growth."
In the past 12 years, Brad assisted NASM in its fastest growth phase and through its sale to Ascend Learning. He became an executive with Ascend Learning, most recently working as Managing Director and General Manager of London, U.K.-based Premier Global NASM.
"I highly respect Sean and what he's done for the industry," said Brad. "At NASM, I worked directly with him and am a big believer in NPE's mission."
NPE and NASM have long been partners complementing each other's strengths: NASM provided the science and exercise programming for fitness trainers to become certified; NPE provided the business education and skills required for fitness trainers to build successful careers and businesses.
"At NASM one thing we did really well is educate trainers and prepare them to be certified to step into the fitness industry," said Brad. "However, one thing that wasn't a core competency was teaching fitness professionals how to become business owners. Providing those business skills is what NPE does so well and why I am excited to become part of the team here."
"A lot of people would look at COVID and think this is the worst time to get involved in the industry," said Brad. "I think it's the opposite. It positions NPE as having a great opportunity to provide solutions and solve problems for fitness professionals who need those skills right now more than ever."
Brad Tucker was a standout Division 1 baseball athlete and played 2 years professionally. He earned his MBA from Arizona St. University in 2014. He is married with three children and lives with his family outside Atlanta.
About NPE
NPE is the leading business education and coaching company for fitness professionals and studio owners to grow their business, take home more money, and have the time freedom to enjoy it.
Since 2006, NPE has helped over 45,000+ fitness entrepreneurs in 96+ countries grow to the next level. NPE has been listed 8x on the Inc 500/5000 list of fastest growing companies, and we're a global team with offices in Los Angeles, London, and Sydney.