Craig Culkin - "Stopped Running From Numbers And Nailed 6X Sales Increase In 6 Months!"
Are you willing to walk through the fire?
Sometimes, if your fitness business is stuck, "through the fire" is the only way to get it growing again.
That can mean taking on debt. That can mean putting in long hours of trying to do it all, from personal development to wearing every hat in your business.
And that means enduring the stress of not knowing whether or not all your efforts will pay off. Double the anxiety if other people are counting on you.
But you know what? Sometimes, the harder, steeper path strewn with rocks and thistles and self-doubt gets you to a better place much more quickly than you'd think.
Here's how one fitness business owner endured a brutal, scary period–and with the help of his NPE coach, crushed growth to the point where sales grew 600% in six months.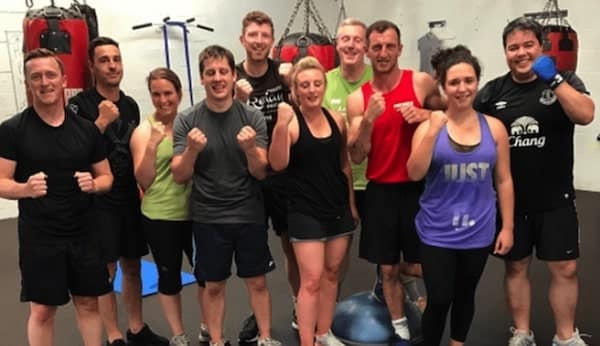 Business was losing money and partner wanted out
Craig Culkin is a former amateur boxer and professional football (soccer) player now living in Jersey, U.K.
He has run several fitness studios and sports-coaching enterprises: He has managed the fitness concession for a hotel, owned a rapidly growing franchised bootcamp operation, ran a football school, and coached football and boxing, too.
By 2016, Craig had either left or sold those businesses. What remained was a fitness and boxing studio that Craig owned with a partner. The operation was losing money, and his partner wanted to sell at a time when Craig was in the middle of his house renovation and wife Kirsty was expecting their third baby.
Craig thought he could make it work. So when a buyer came along with a generous offer, Craig wasn't sure of the next step. He could sell and take his cut of the proceeds, or buy out his partner and run the business on his own.
Craig discussed the decision with his Kirsty. Together, they have three daughters under two years old. His wife encouraged him to take the risk and buy out the partner. Craig agreed and in October 2016, Craig went "all in" and purchased his partner's share for £60,000.
That left him an operation with sales around £2,800 a month. Half of that was going to debt service (totaling about £73,000). Another quarter of that £2,800 was going to payroll.
Debt hanging over his head
Craig described the situation as brutal.
Low sales worried him and the debt hung over his head. He was concerned about getting the business's foundation correct, and about his knowledge of sales and marketing (especially web marketing), and about his ability to automate systems, so he didn't have to do all the work himself. "I didn't want to run a seat-of-the-pants operation," he said.
He was also hesitant to look at a spreadsheet. He says it was more of a mental block; he was "scared" of looking at the numbers.
And he also second-guessed himself, right from the beginning. He wasn't sure if he was doing the right thing in keeping this business when he could have walked away with cash. Was the risk worth it?
He also wondered about family time–could he take this business to the point he could take spend more time during the week with his young family and even take vacations–or would he end up in an endless grind?
"The goal is when my kids turn four [in two years], my wife and I can go away for four weeks during the school holidays … I can have the flexibility and the freedom to make the decision," says Craig. "That's what I've always wanted."
And just as important, Craig wanted to make a difference in his clients' lives: He doesn't want "just another fitness business," but a place where people could get the attention they need to make the changes they want.
Finding support
Craig searched for help on the web and in his travels, he found NPE. Craig didn't sign up right away; he spoke with an NPE coach quarterly for more than a year about what the business needed. During that time, Craig came to trust that NPE knew the fitness industry.
And since Craig was the sole owner in October 2016, he signed up for NPE ACADEMY™ Program.
"It was scary to bring people in to help you grow your business," says Craig. "NPE went on my personal credit card. In hindsight, I didn't have the money to afford that, and if you look at the numbers, you ask, how was it going to pay for itself?"
Craig answers his own question: "It's all about taking calculated risks."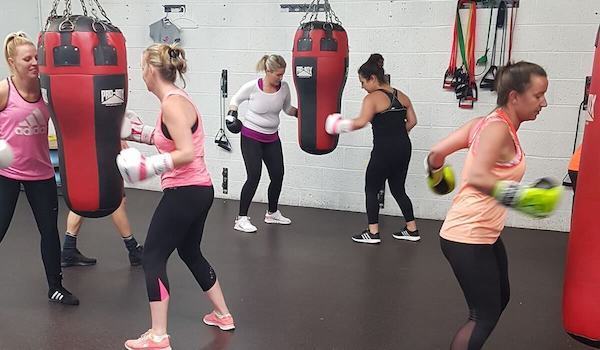 The new plan
His NPE coach and Craig mapped out the business's situation, and the coach gave Craig good news and bad:
The good news was Craig had made wise investments in the business. He hadn't overpaid or wasted money.
The bad news was getting the company off the ground required him to do a lot at once.
There was no way around it, the situation was going to get worse before it got better. That's because Craig had to do all his regular personal-training hours (which were already full time) and put in extra hours for learning, personal development and putting in place new systems and processes.
"It was really brutal," says Craig. "But my coach put me in touch with one of the success stories from the UK, a guy pulling £35k a month, and that was one thing that took some pressure off because there's someone who's 'been there and done that' when he was in my position or even worse off."
NPE gave him a plan:
Master AUTO-CLOSER®
Use done-for-you marketing campaigns
Change pricing and packaging
Work with NPE partners for his web site and for marketing automation
Track his business metrics
Got down to it
Craig started at the end of October 2016. He was not used to looking at the business numbers and was even scared of it. But once his coach walked him through the tracking process, he began to like it.
Craig began sales and marketing. The "Refer-A-Friend" program and the holiday marketing campaigns went over big and brought in new clients. He ran a free Boxing Day Bonanza where 20 people attended and several joined up.
And Craig went "all in" to upgrade systems. NPE partner 97 Display upgraded his website, and he used Infusionsoft for automating email campaigns.
He got video testimonials for his website, wrote landing pages and sent out emails, and he did his lessons … while doing his personal training.
Success!
Craig says the business is a "work in progress," but here are hard results so far:
You may remember Craig started at the end of October at £2.8k a month.
In December, Craig hit £5k. The first month after his new website launch, he got 66 new leads and 25 signed up for six-month contracts or more.
By 6 January, Craig hit £7.5k a month. (That had been his goal for the end of March.)
And at the end of March, Craig hit £15k. "That's when I first felt satisfaction with the decision I made to buy the business."
He has continued to grow. He now has two full-time trainers and a part-time admin.
By May, sales hit £16.6k and continued to grow to £20k a month.
Now he's finally able to move some of his personal-training clients to other trainers, and that has freed up Craig's time.
Craig's got a level head about the success so far and feels he's got a long way to go. But he's pleased with the progress.
"Knowing the business can service its debt and knowing the business has the payroll for two full-time staff and a part-time, I feel I'm almost in a position to reinvest," says Craig.
Looking to the future, Craig's training staff on AUTO-CLOSER®, so they will be able to do consultations and make sales even if Craig's not there. He's looking to hire more trainers to continue the growth and to help free up even more of his time. That way, Craig can work more on the business, and less in the business.
Most important, Craig's on track to be able to take more time off with his family. "I need to know that as the father of three young daughters that if I go away for the school holidays, I've got systems and processes in place that the business still runs."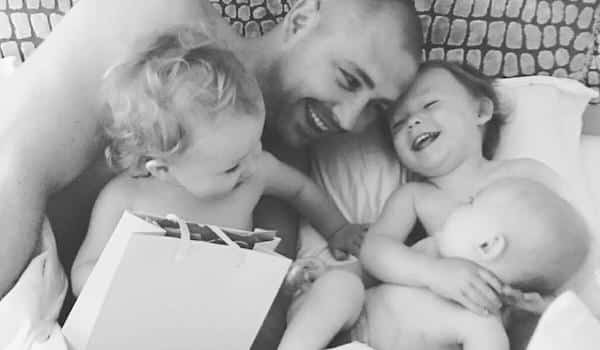 And what didn't happen …
Craig didn't regret selling the business. Craig didn't get stuck having to work so many hours at personal training that he barely had time for anyone else. And Craig didn't give up when the going got tough and letting himself fall short of his goals.
And as a result, his business is on track to help Craig and his family live the kind of lives they want.